IMPROVE YOUR COGNITIVE-MOTOR SKILLS
The fast nature of squash requires players to perceive, process and react fast to external information. ROX randomized training replicates those in-game scenarios with light and sound signals and trains crucial squash specific cognitive-motor skills like:
Change in direction
Cognitive Mobility
Vision, Awareness, Focus
Reaction Speed, Agility
Quick Release
De/Acceleration
Speed
Decision Making
Spatial Awareness
Shooting Accuracy
UNDERSTAND WHY ROX IS AN INTEGRAL PART OF PROFESSIONALS TRAINING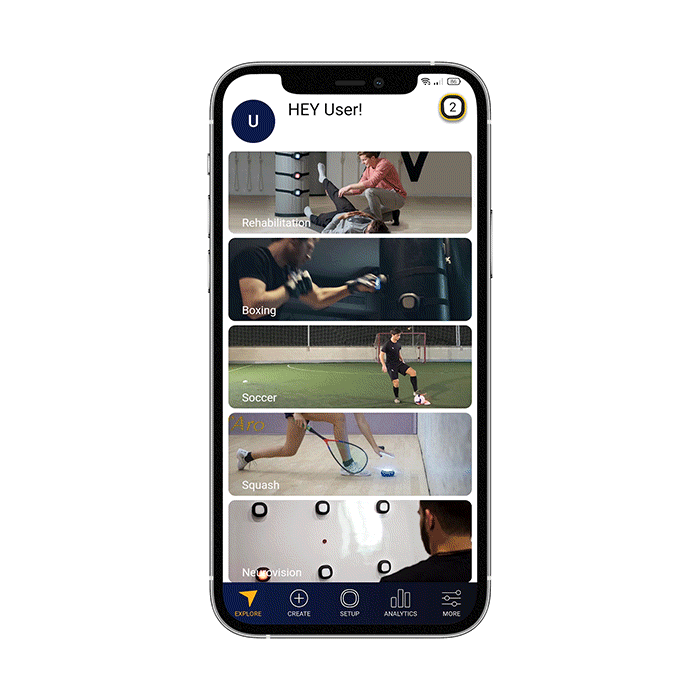 PRO LEVEL TRAINING AT YOUR FINGERTIPS
We got the best with us to create the exercises you need to level up your training. Top athletes have shared with us the drills that they do the most to make it available to everyone.
You can access the squash drills from the best, hundreds of general fitness exercises written by leading sports- and neuroscientists. All are accessible through the easy to use App.
LEARN MORE
GHOSTING ON AND OFF THE COURT
Perfect for on and off-court ghost training. Attention and reaction squash skills will improve naturally. Not being on the court won't be an excuse not to train.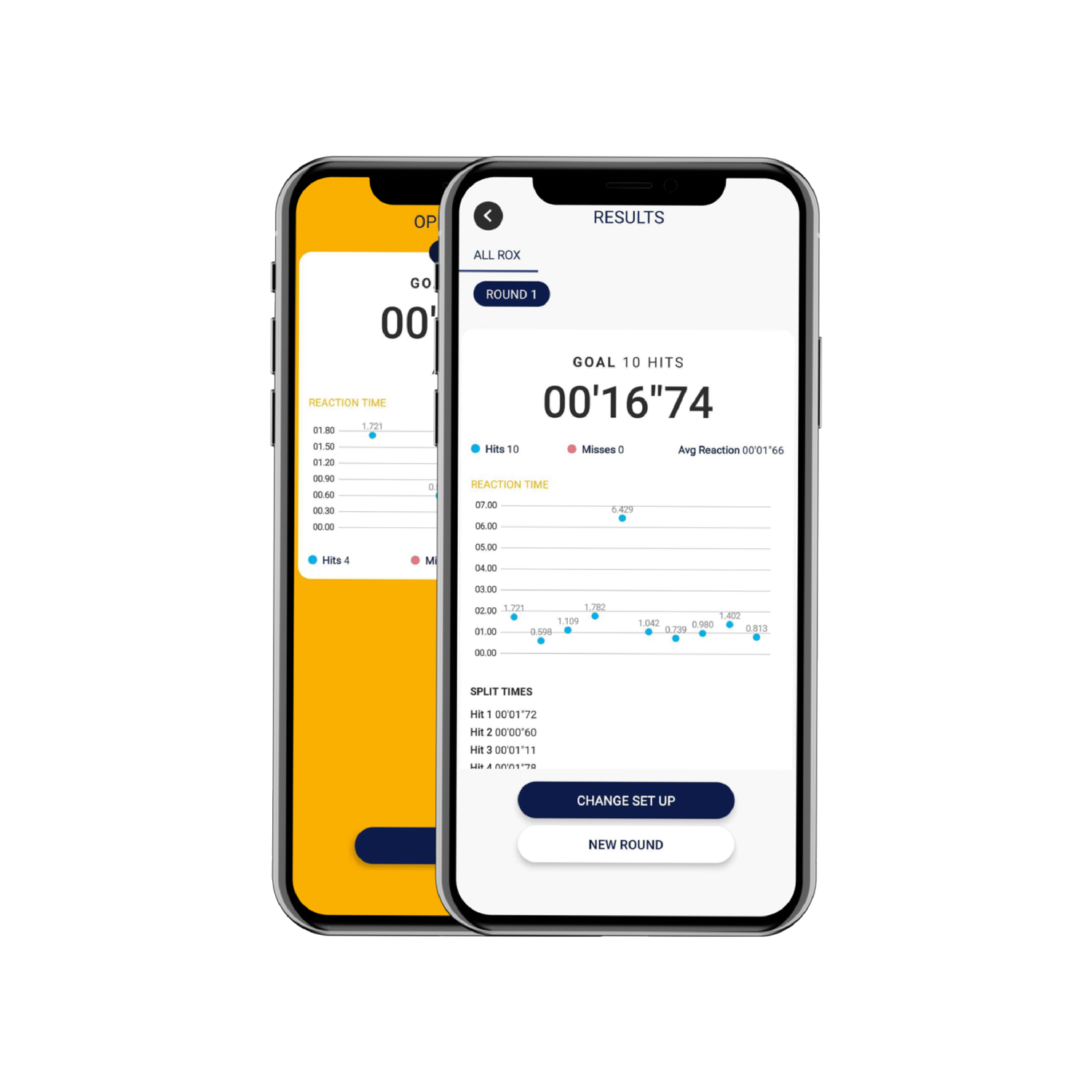 TRACK YOUR PROGRESS
Objective feedback: track your performance, see your improvements and compete with your squash players from all around the world.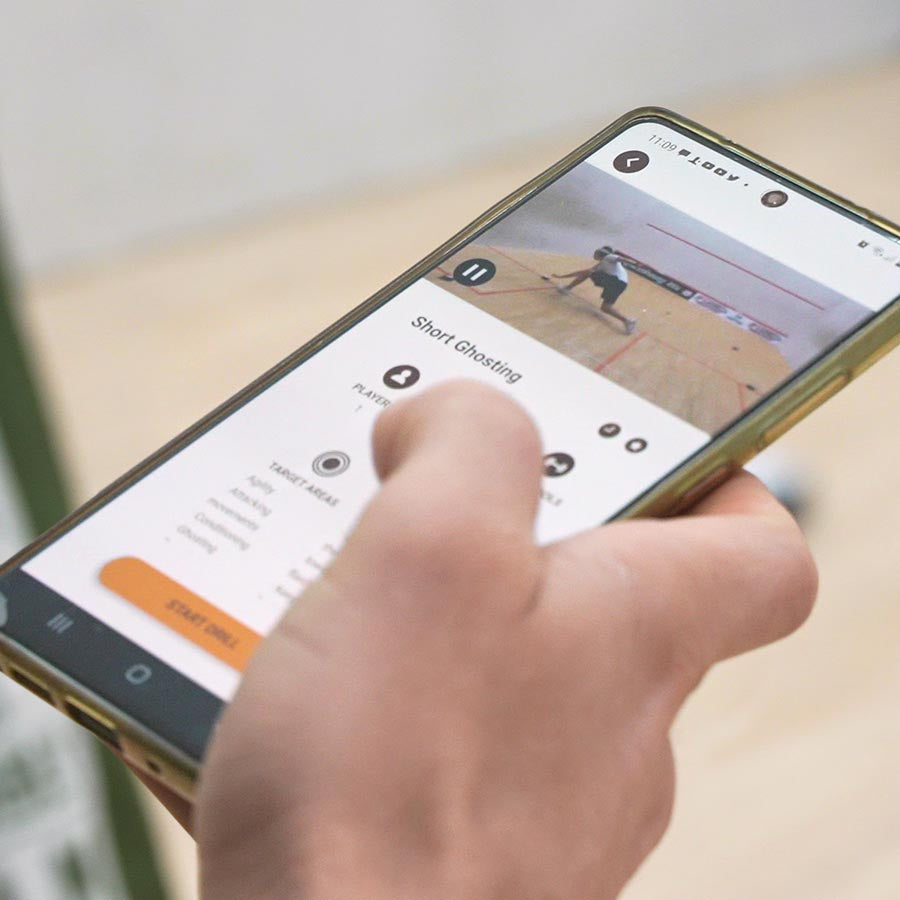 1.SELECT EXERCISE
Choose or create an exercise with just a few clicks via the app.
2. TRAIN
Let yourself be stimulated by random light, sound or vibration stimuli that train your perception, speed of action and reaction speed.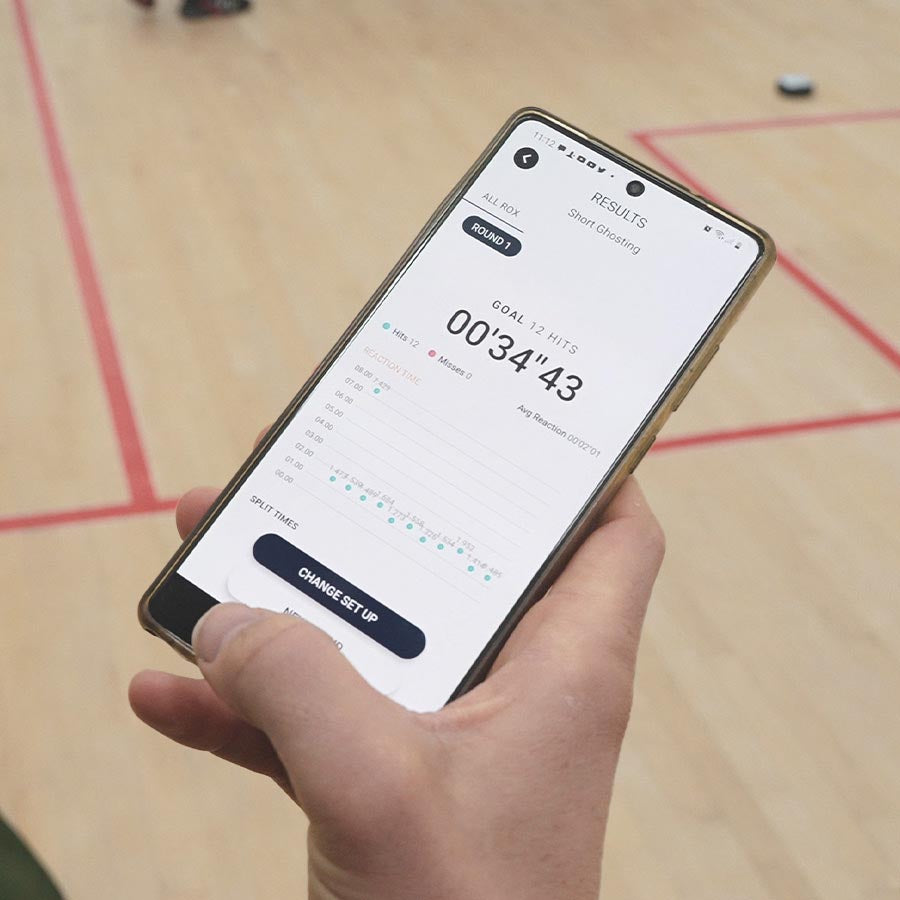 3. ANALYSE YOUR DATA​​
Measure your performance using objective, real-time data.
"Perceive, Process and React as fast as possible, that's how you can excel in Squash! A-Champs has brought my training to the next level. ROX is supporting me to improve not only my physical but also my cognitive-motor abilities"
"Training with ROX has taught me a new way to bring my training to a higher level. It helps me to work on the mental and physical parts at the same time, and it's incredibly fun! My development as an athlete has improved visibly and it pushes me to train harder every day"
"ROXPro is the future of sports training: smart tech applied to create more efficient athletes, regardless of age or skill level."
"The ROX are a great way to start the class. Players quickly forget about life outside the court and focus the eyes, the mind while also waking up the body with a competition reaction game. From there we have so many options, depending on what we want to work on in class from squash specific movement, speed work to fitness sessions."