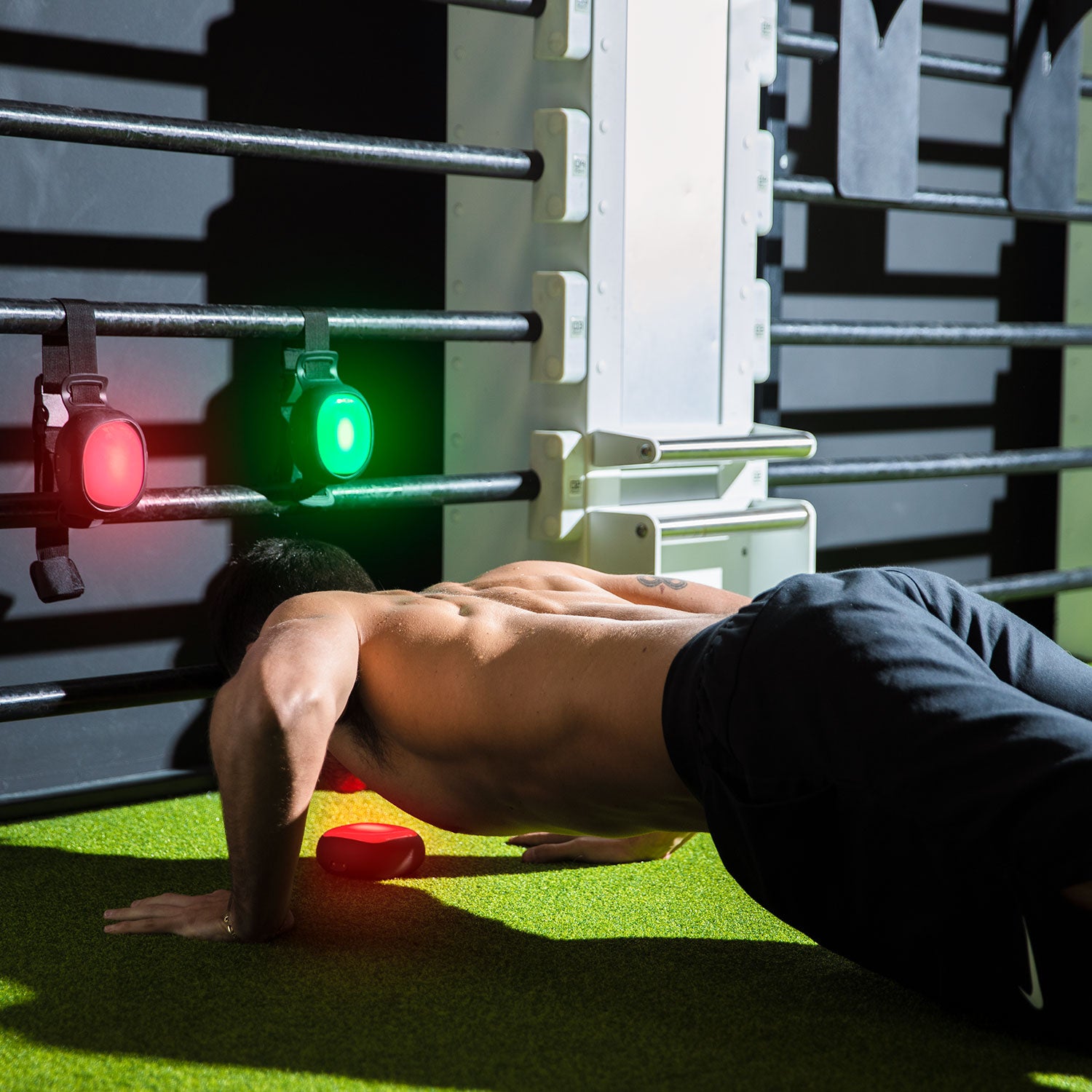 BETTER RESULTS
To perform at your best in life and sports you need to have a strong body and a fast brain. By adding randomized light and sound stimuli to the exercises, ROX based training integrates your brain into your workouts. The outcome? Improved cognitive-motor skills like perception, awareness, decision-making, focus and reaction speed.
LEARN MORE
SUPER EFFICIENT
All ROX HIIT workouts are designed for maximum efficiency and effectiveness. Super short from 3-30min based on different skill levels.
LEARN MORE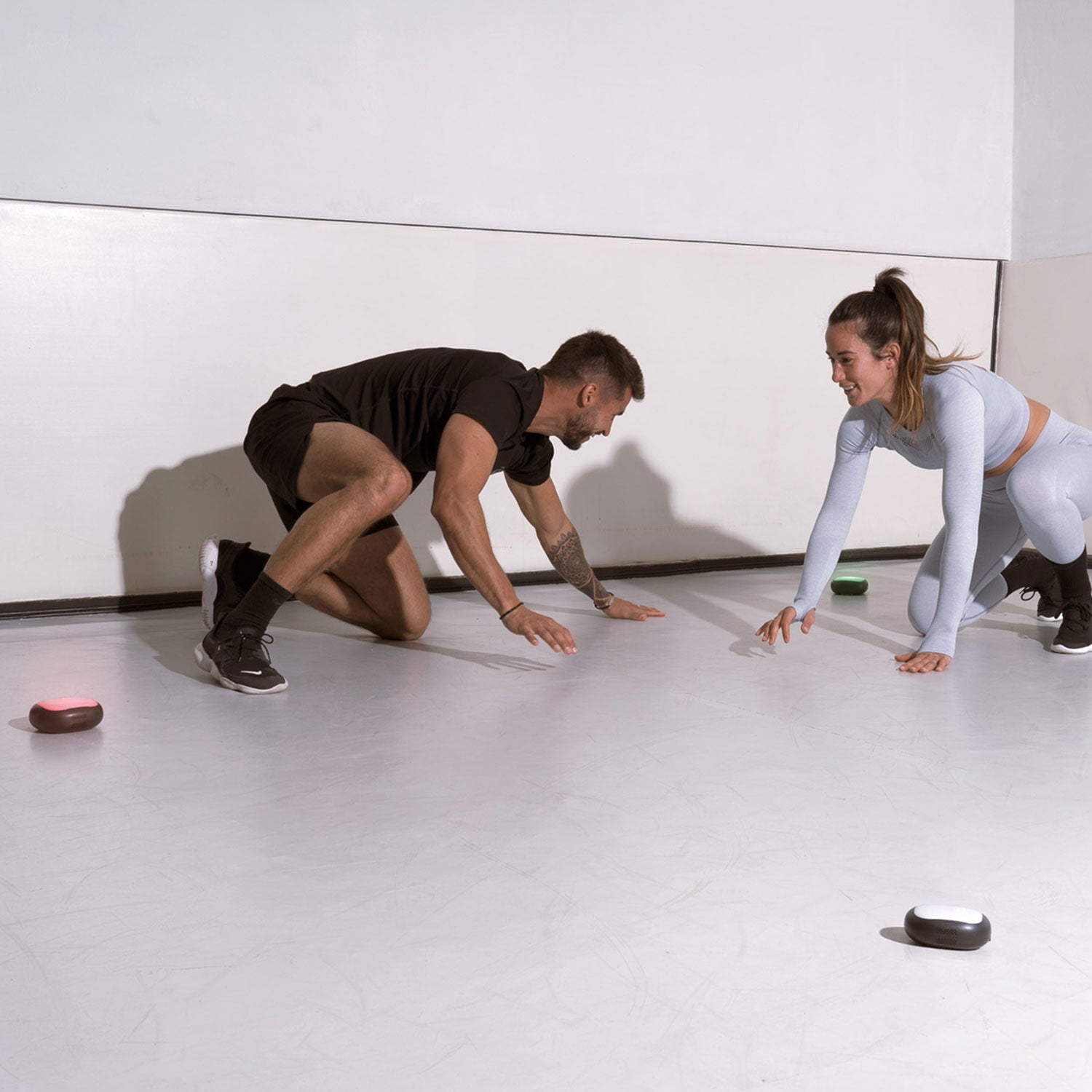 MORE FUN & FOCUS
Training with ROX is like a game: chase lights and sounds and get rewarded with real time scores. Train 100% in the present with full focus and forget about the hard work: 45 seconds of planks has never felt so easy. 
LEARN MORE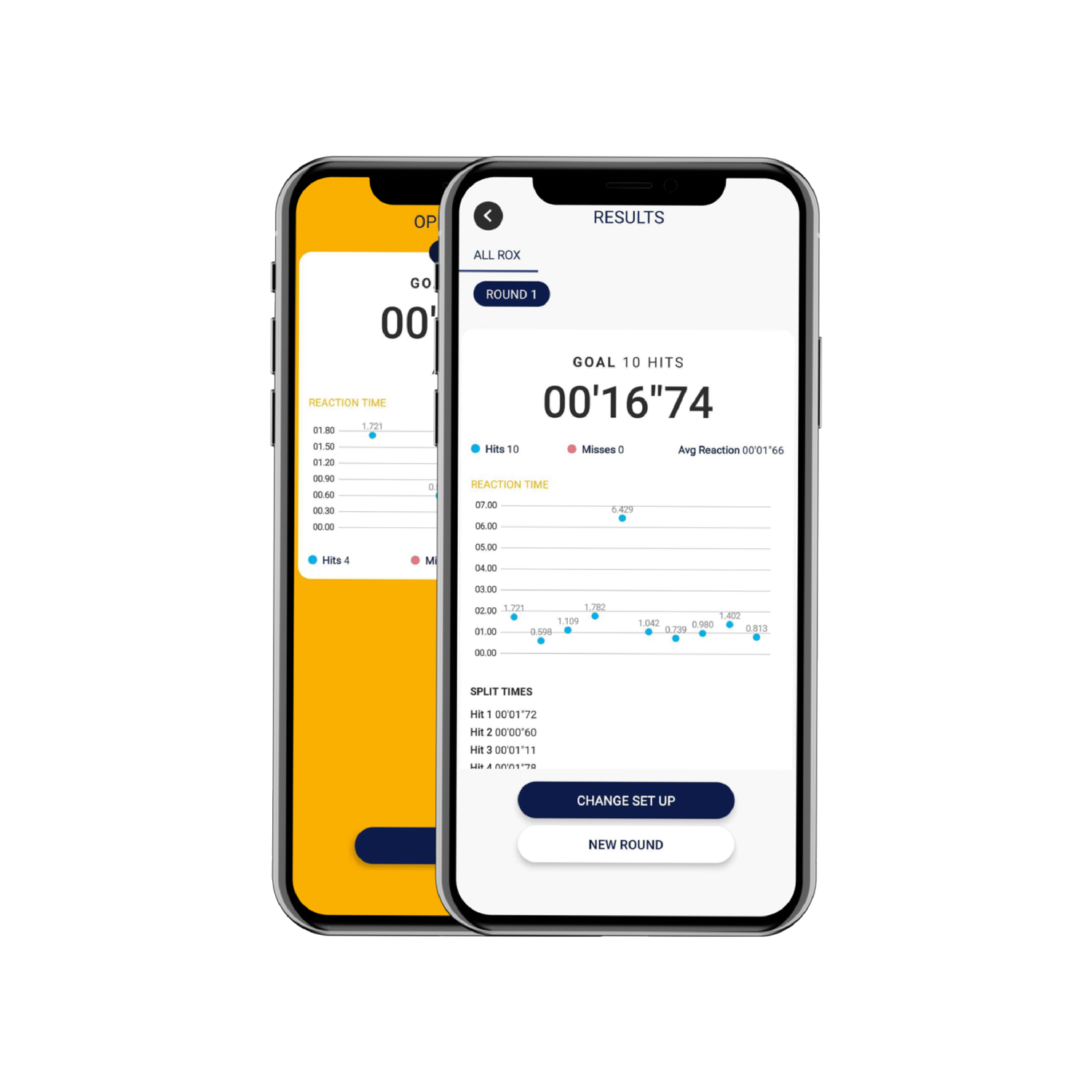 TRACK YOUR PERFORMANCE
Real-time scores and feedback in the app allow you to analyze and track your progress over time.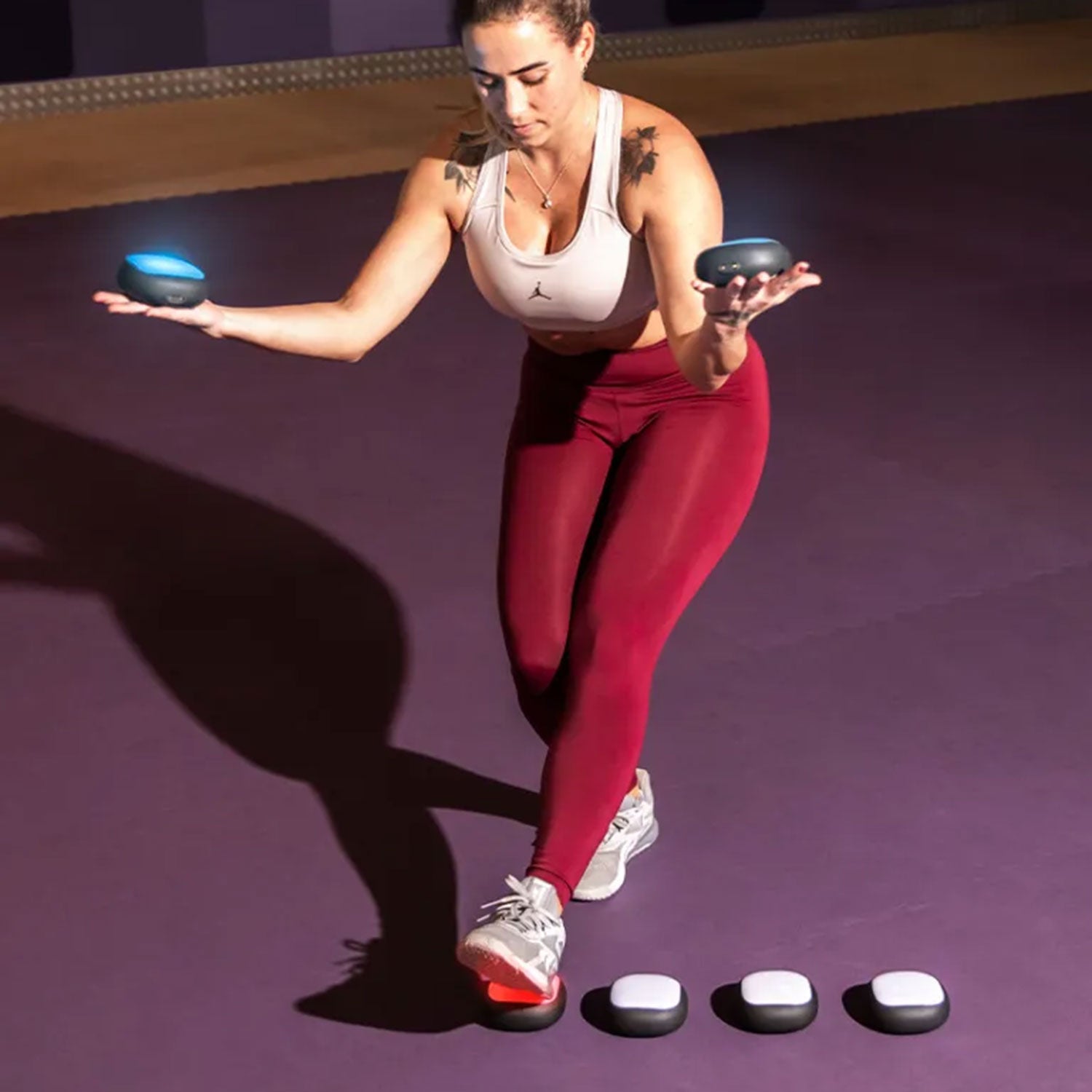 VIDEO GUIDED WORKOUTS
The ROXPro workout library is packed with video guided HIIT workouts. Inside, outside, and any place in-between can be your interactive gym. Select from fully guided workouts and the 450+ exercise library.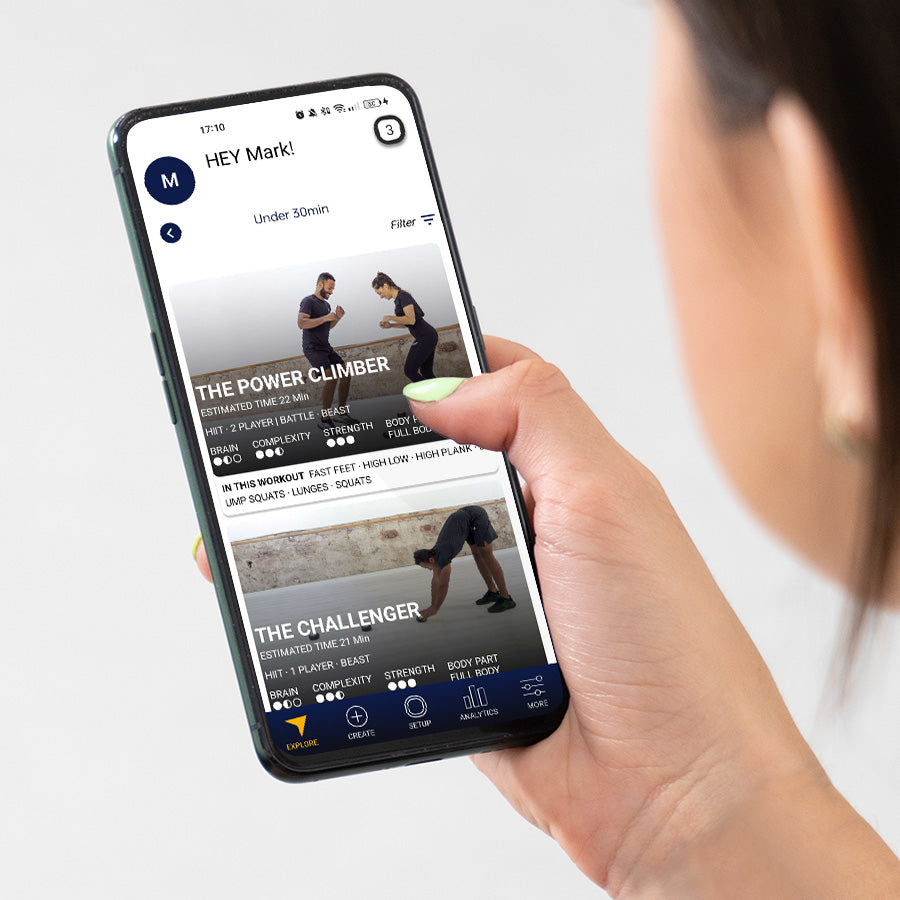 1. CHOOSE A WORKOUT
Choose a workout or exercise and follow the video-guided instructions.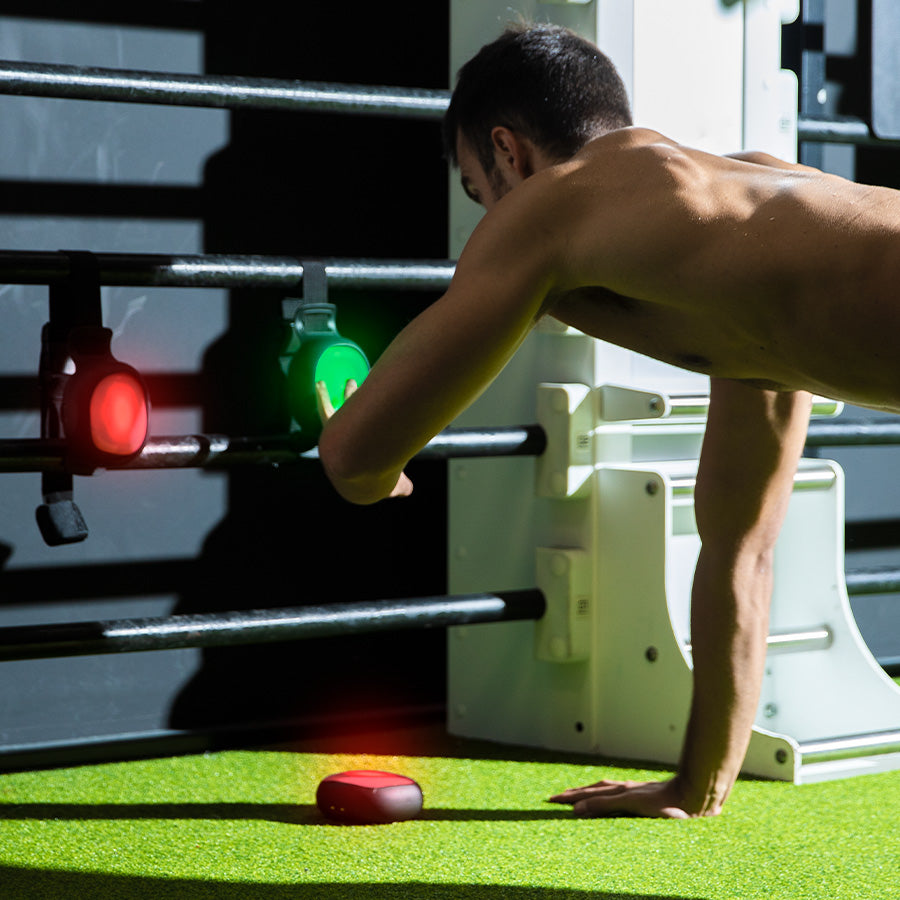 2. TRAIN
Perform intense and interactive HIIT workouts triggered by randomized light signals.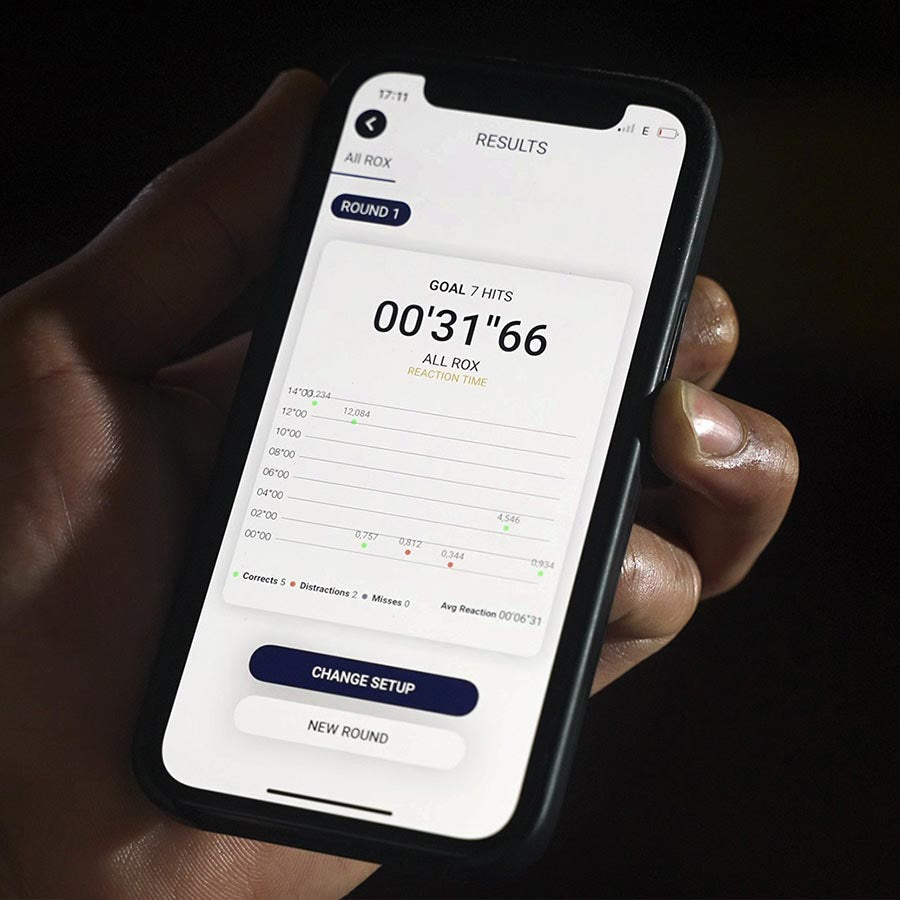 3. REVIEW YOUR DATA
Track your performance, share your results and compete with the world.
"First I was not sure what to do with those ROX. After the first session I was hooked and now - 90 days later - I am in the best shape of my life."
"I love that during the complete session my focus is on the lights and the sounds. It's so much fun and 60 seconds of planks just fly by."
"I use it to time my regular exercise routine and it has helped a lot to keep in shape without having any other training equipment at home."