NEURO REHAB TRAINING LIGHTS
INTEGRATED COGNITIVE & PHYSICAL TRAINING
A brand-new holistic therapy approach based on PERCEIVE, PROCESS, REACT. Randomized, external cues in form of light, sound and vibration stimulate and train patients cognitive-motor so that new neural pathways are built and strengthened.
LEARN MORE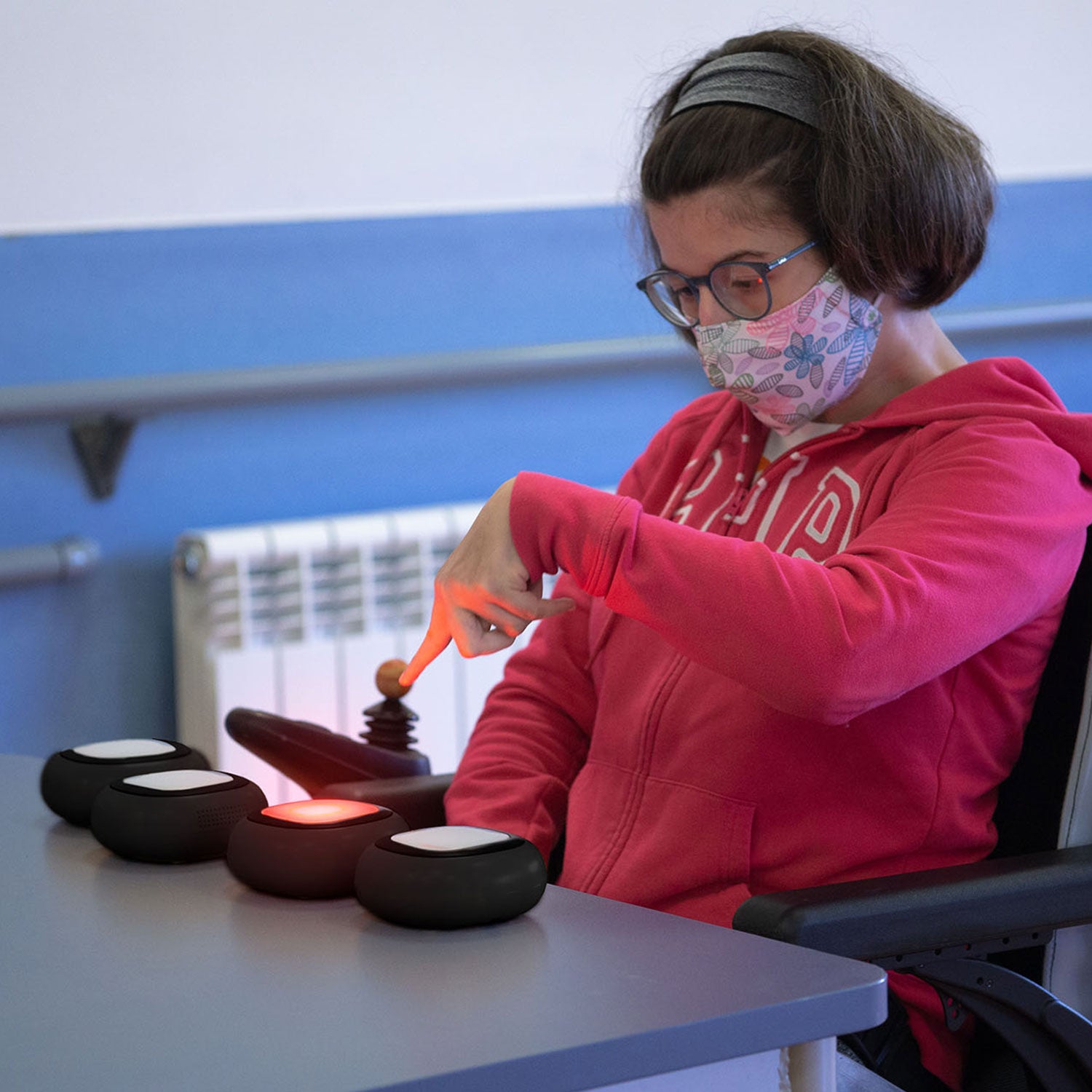 FOR ALL YOUR PATIENTS
A-Champs Neuro Rehab training has been developed while working with Alzheimer's, Parkinsons, Stroke, CP and traumatic brain injury patients. The system's flexibility makes it possible to adapt it's use to all your patients.
Play with all the variants from tap sensitivity, brightness, timeout and more, to meet each patient's needs.
LEARN MORE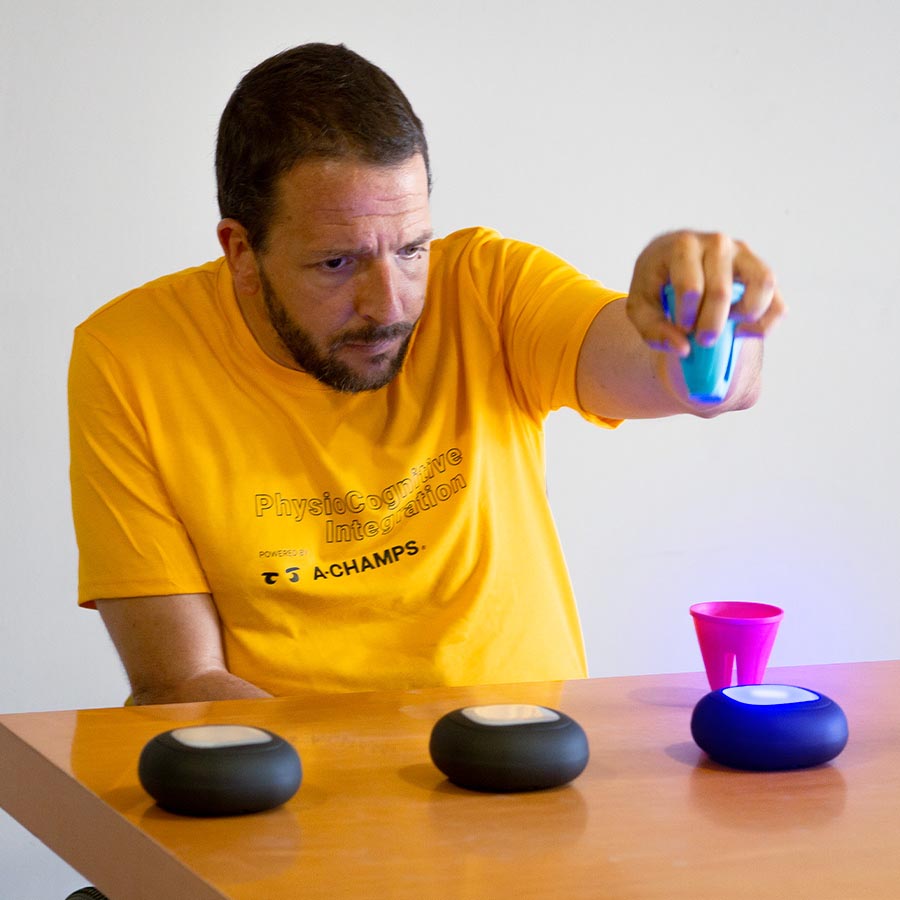 MAKE IT PLAYFUL
Leave the monotonous therapy sessions in the past and boost motivation of patients with gamified therapy. Cues based on light, sound and vibration stimulate multiple senses and make them work with more fun and focus.
LEARN MORE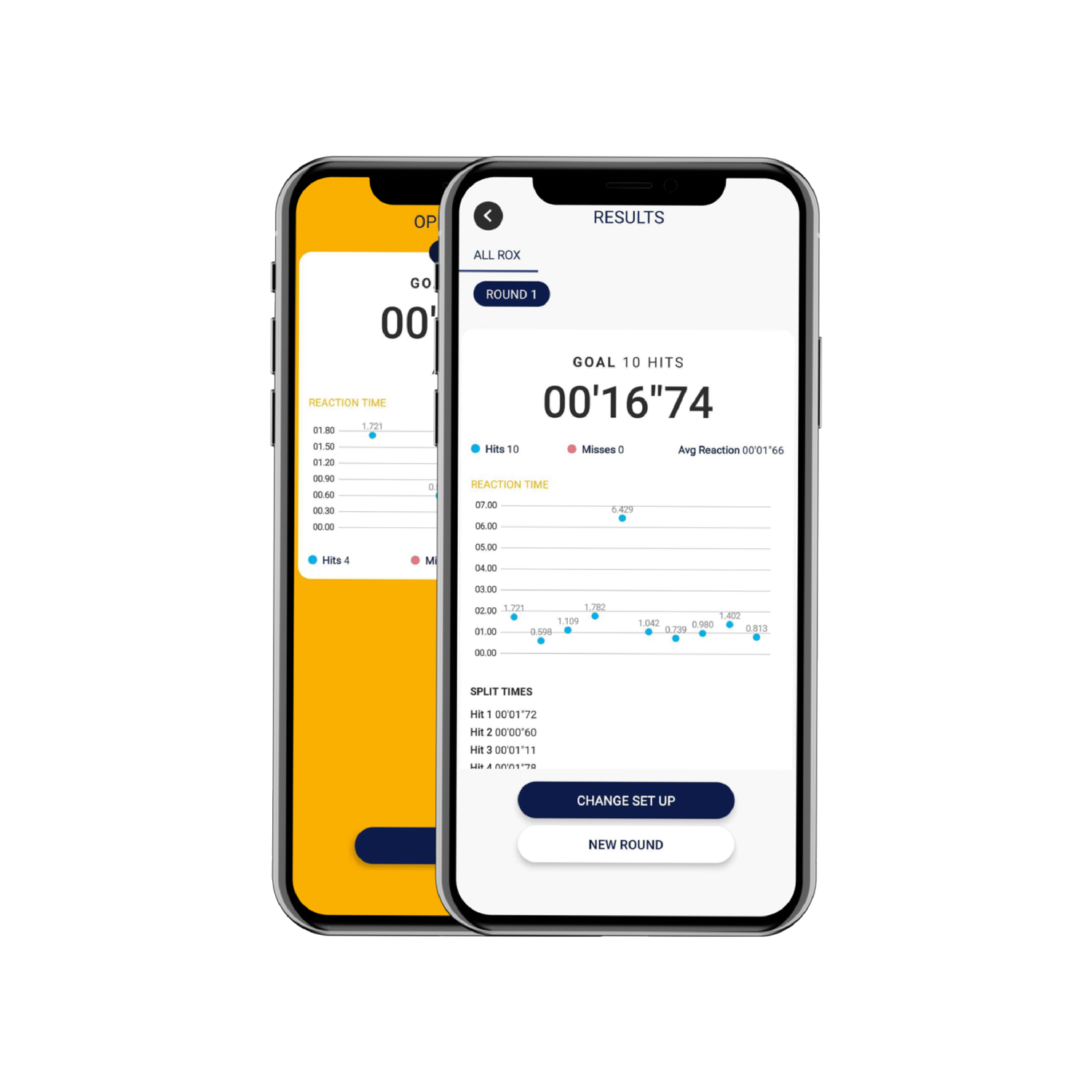 OBJECTIVE PERFORMANCE DATA
Track your patients' data and show measurable rehabilitation progress. Perfect for pre and post-treatment assessments in an objective way. With real-time data results in the ROXPro app as well as the cloud-based data-platform with data export function.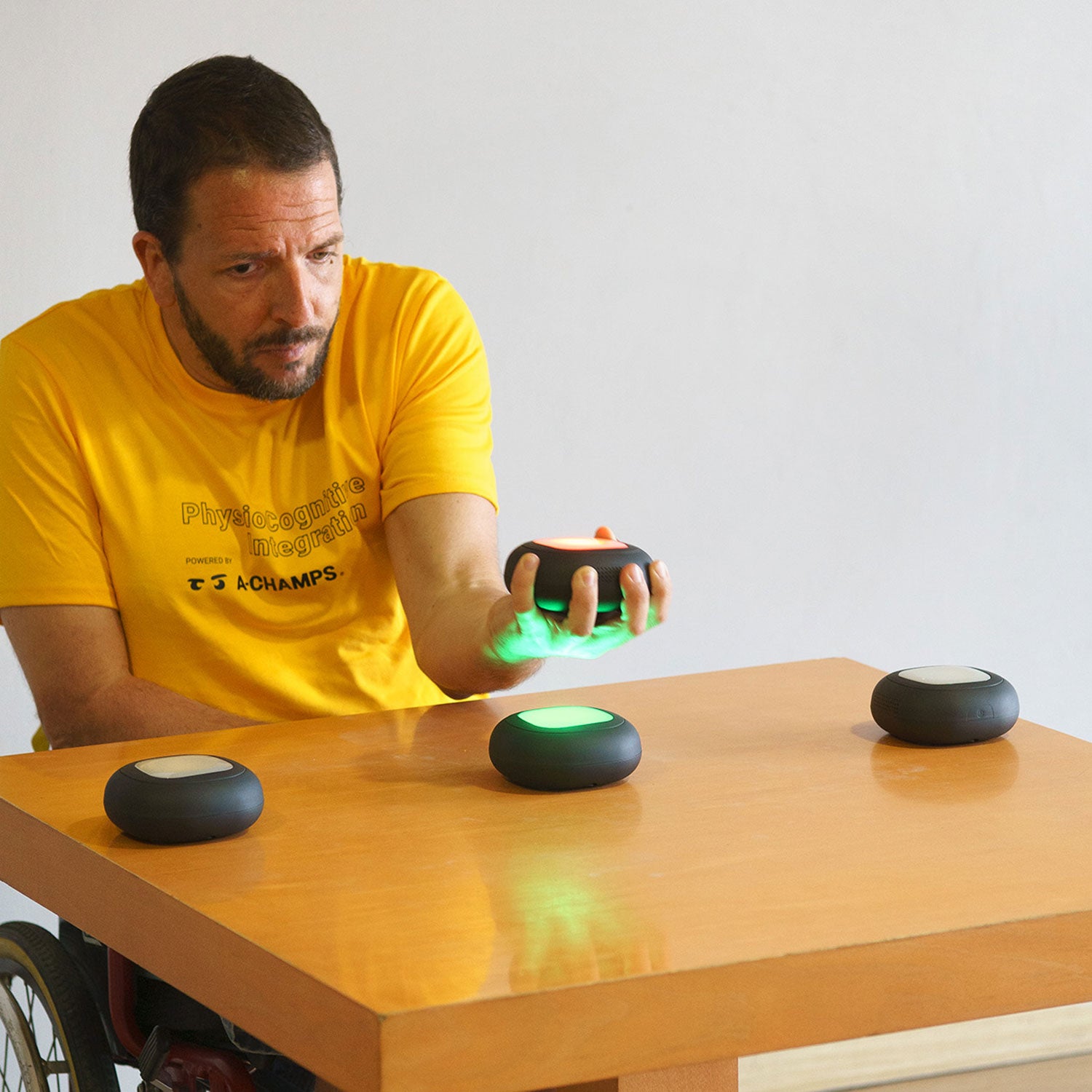 UNIQUE MULTI-SENSORY STIMULATION AND ADJUSTABLE SENSORS
Therapists are raving about proprietary features such as 12-level tap sensitivity and multi-sensory stimulation. The body balance feature enhances any coordination and proprioception exercises and gives vibrating feedback once patients get out of balance.
INTERACTIVE MOBILE LIBRARY​
Through the 100% free App you can access interactive Physio-Cognitive exercises written by leading therapists and neuro-scientists and create your own exercises and sessions.
LEARN MORE
USE OF ROX IN DIFFERENT THERAPIES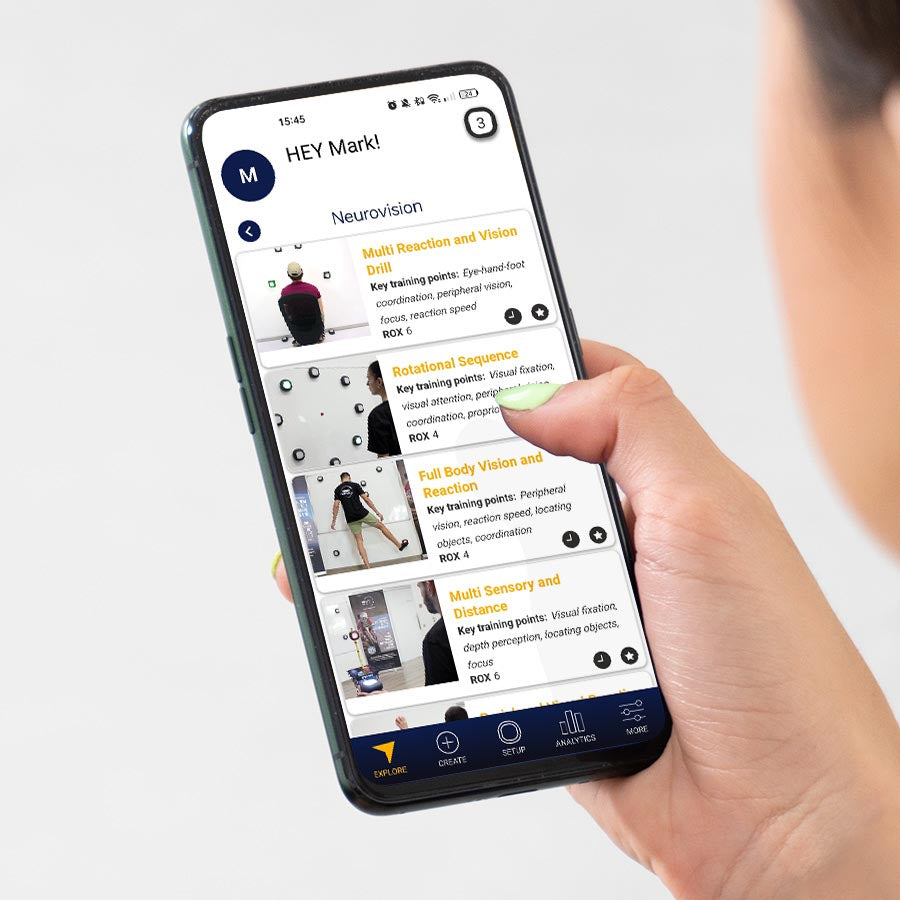 1.SELECT EXERCISE
Choose or create an exercise with just a few clicks via the app.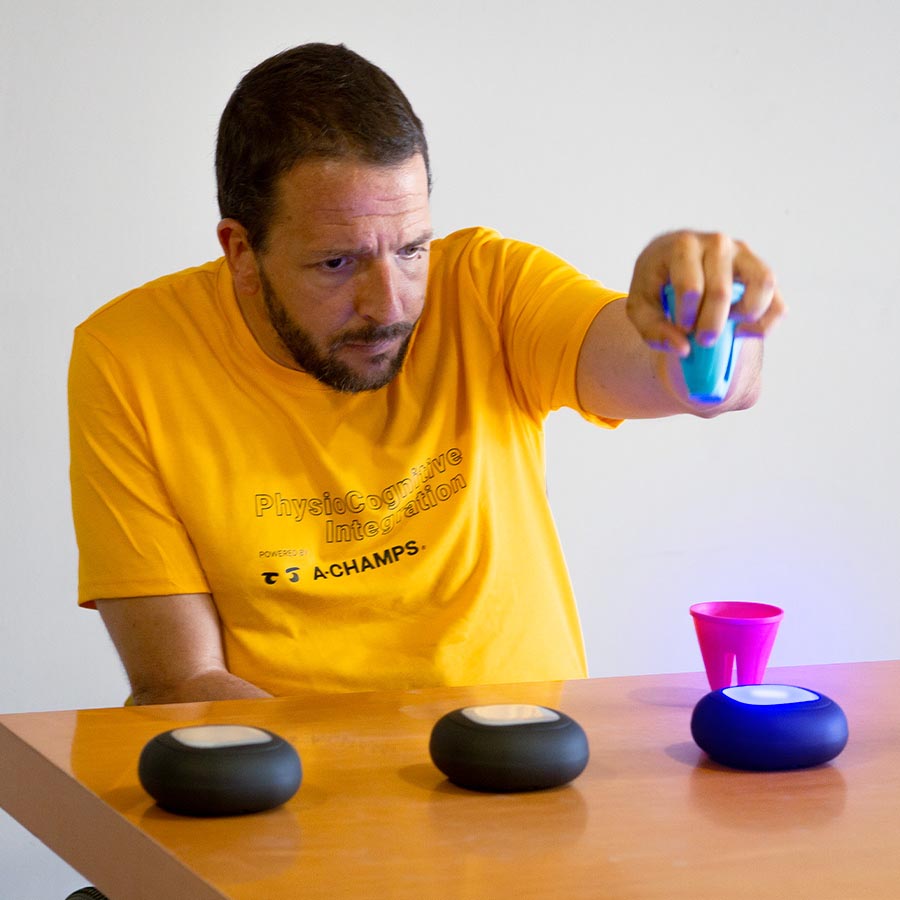 2. TRAIN
Challenge your patients with randomized external cues in the form of light, sound and vibration.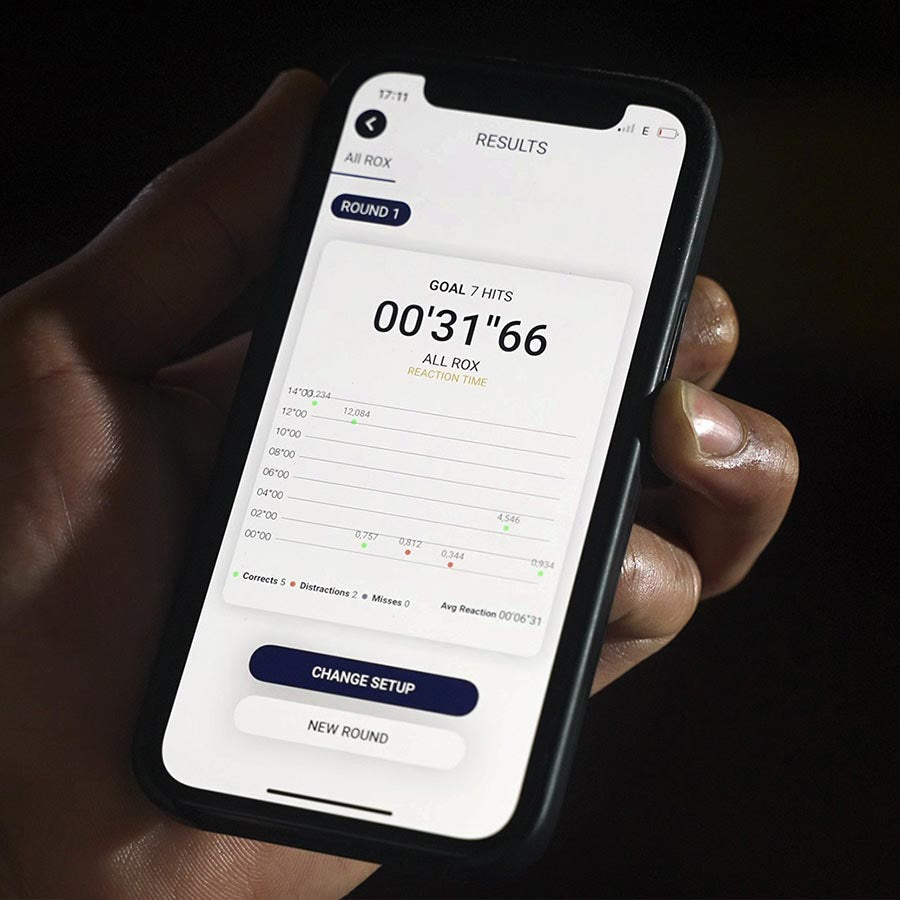 3. ANALYSE YOUR DATA​​
Measure your patients' progress and provide objective, real-time performance data.
"All the patients that I work with have different kinds of cognitive alteration, which is something that I work really well with ROX that allows me to approach  different kind of objectives such as eyes coordination, visual field, reaction speed. Working the same objectives than before but in different ways makes their brain work, all those improvements are better dealt with."
"All the students have improved their response at a cognitive level after 4 sessions. Laro, one of the students, after four sessions was able to sit down and patiently wait. Claudia, another student, from a functional standpoint can now better dress and undress herself autonomously…There are really, really surprising changes."
"As using ROX is really playful, it's almost a game for them, it brings new motivation to these people that are usually tired of classic physiotherapy, the same goes for us physiotherapists, we have a renewed motivation when programming the exercises with a enjoyable and playful way."