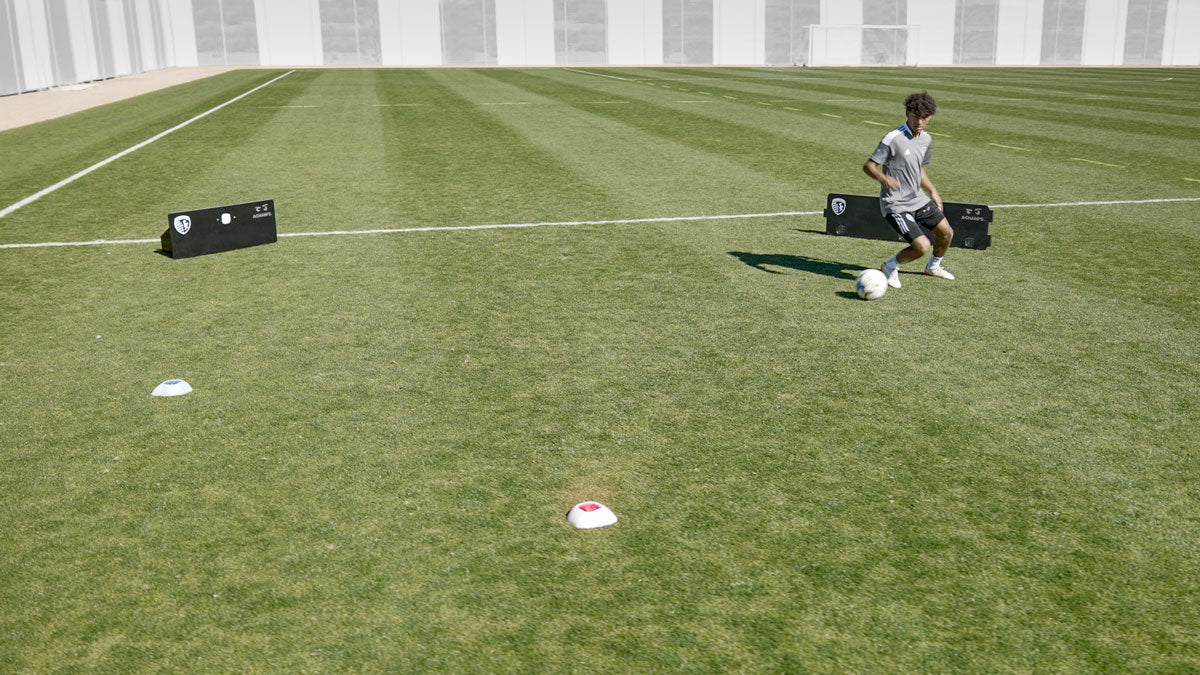 IMPROVE YOUR COGNITIVE-MOTOR SKILLS
Modern soccer requires players to perceive, process and react fast to external information. ROX randomized soccer training lights replicates those in-game scenarios with light and sound signals and trains crucial soccer specific cognitive-motor skills like: Perception, Awareness, Focus, Decision Making, Reaction Speed, Agility, Spatial Awareness.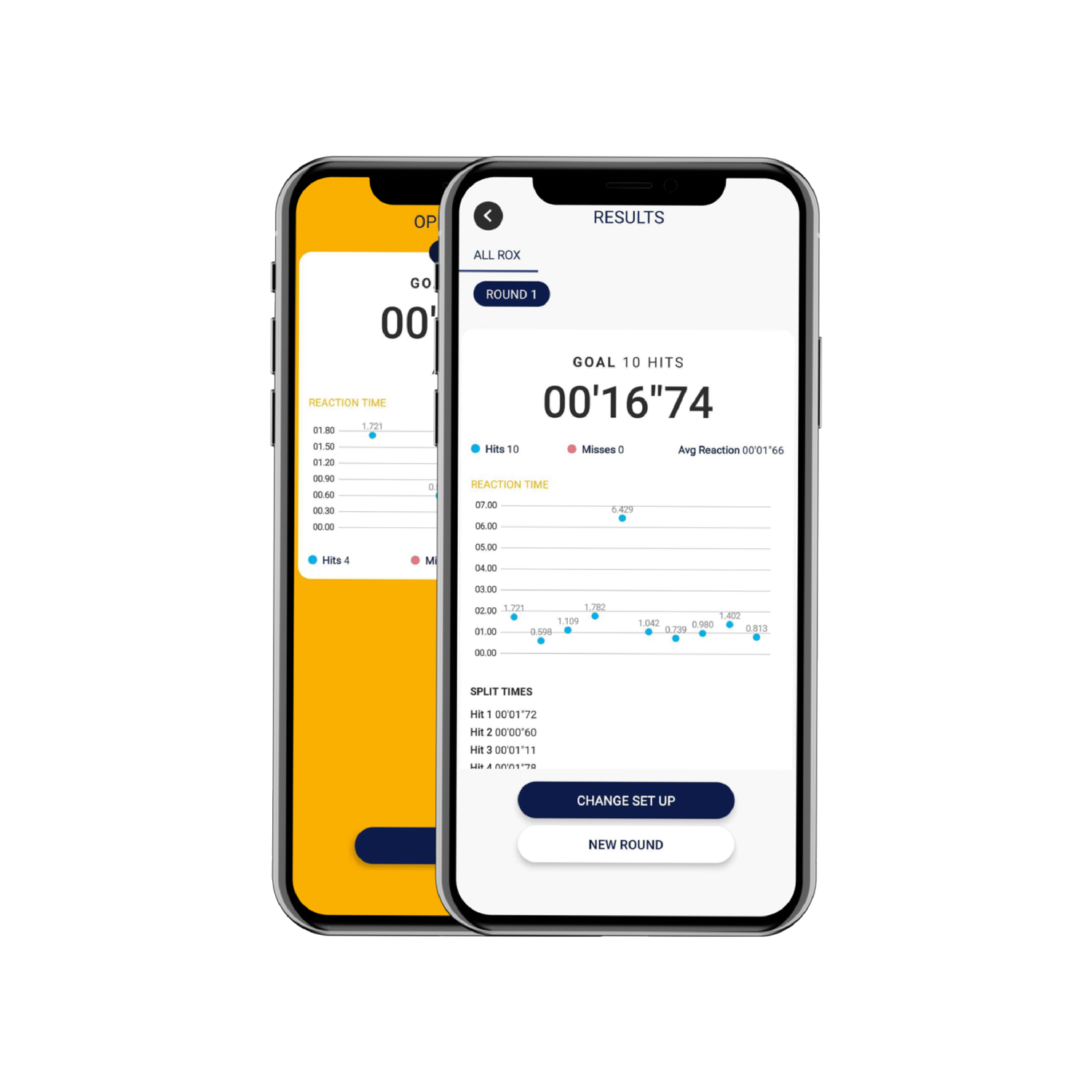 TRACK YOUR PROGRESS WITH A-CHAMPS SOCCER TRAINING LIGHTS
Objective feedback: Track your performance, see your improvements and compete with your teammates and other players from all around the world.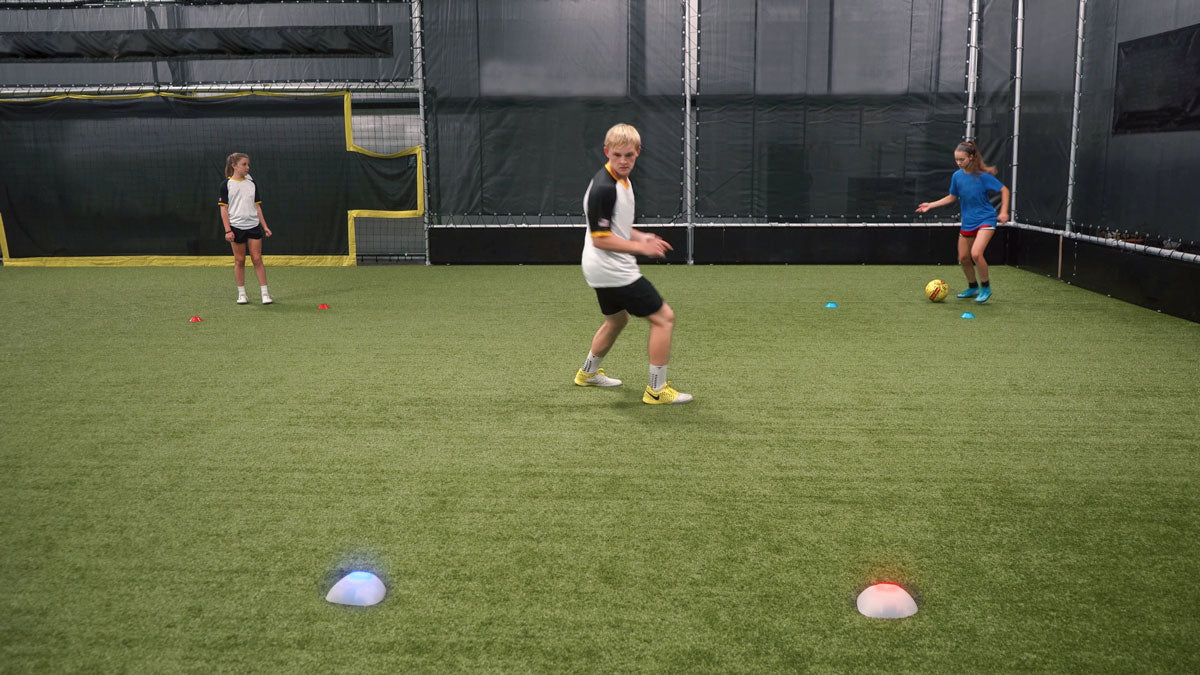 HEAD ON A SWIVEL
Scanning the soccer pitch is one of the most crucial soccer skills. However, it is hard to learn. ROX light and sound based soccer training naturally develops your ability to scan, improves your spatial awareness and turns your head into a radar.
LEARN MORE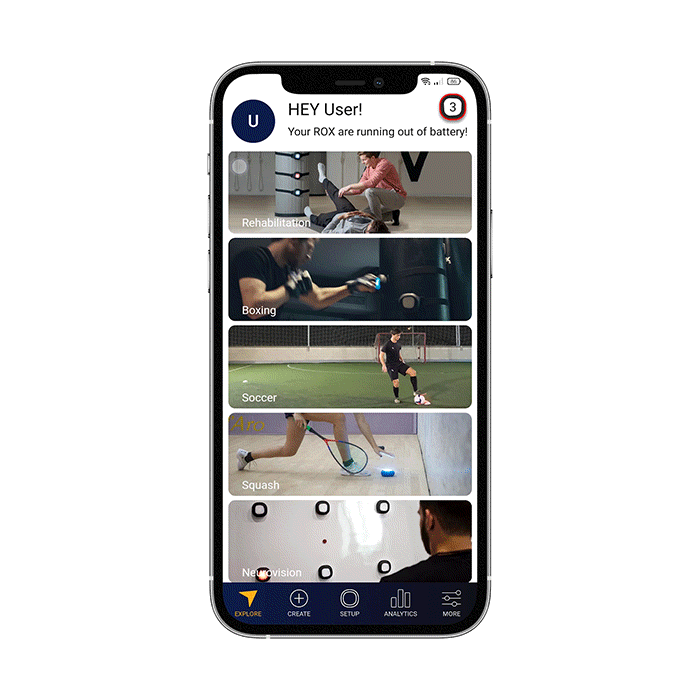 PRO LEVEL TRAINING AT YOUR FINGERTIPS
Access hundreds of soccer exercises, general fitness and rehab programs written by leading sports- and neuro-scientists. All accessible through the easy to use App.
LEARN MORE
DISCOVER OUR INTERACTIVE SOCCER TRAINING LIGHTS SYSTEM
ACHIEVE UP TO 800 REPETITIONS PER HOUR AND 4 x MORE SOCCER-SPECIFIC ACTIONS COMPARED TO TRADITIONAL TRAINING
Naturally trains your scanning
Game-realistic rebound effect
Weatherproof
Easy to set up and carry
Compatible with ROX and ROXPro models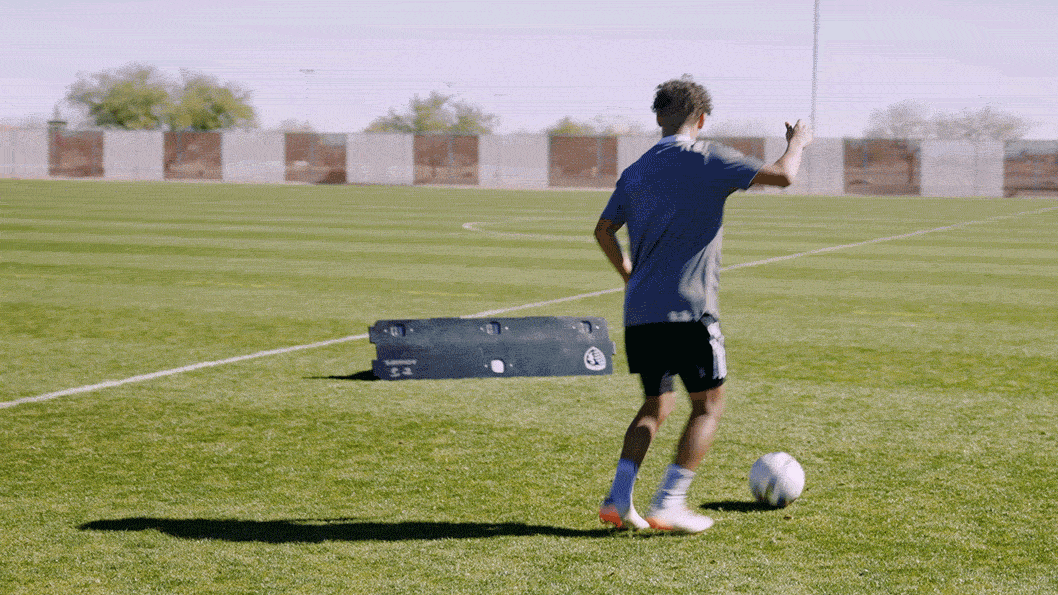 AIR REBOUNDING
Passes for optimal ball control out of the air
HOW IT WORKS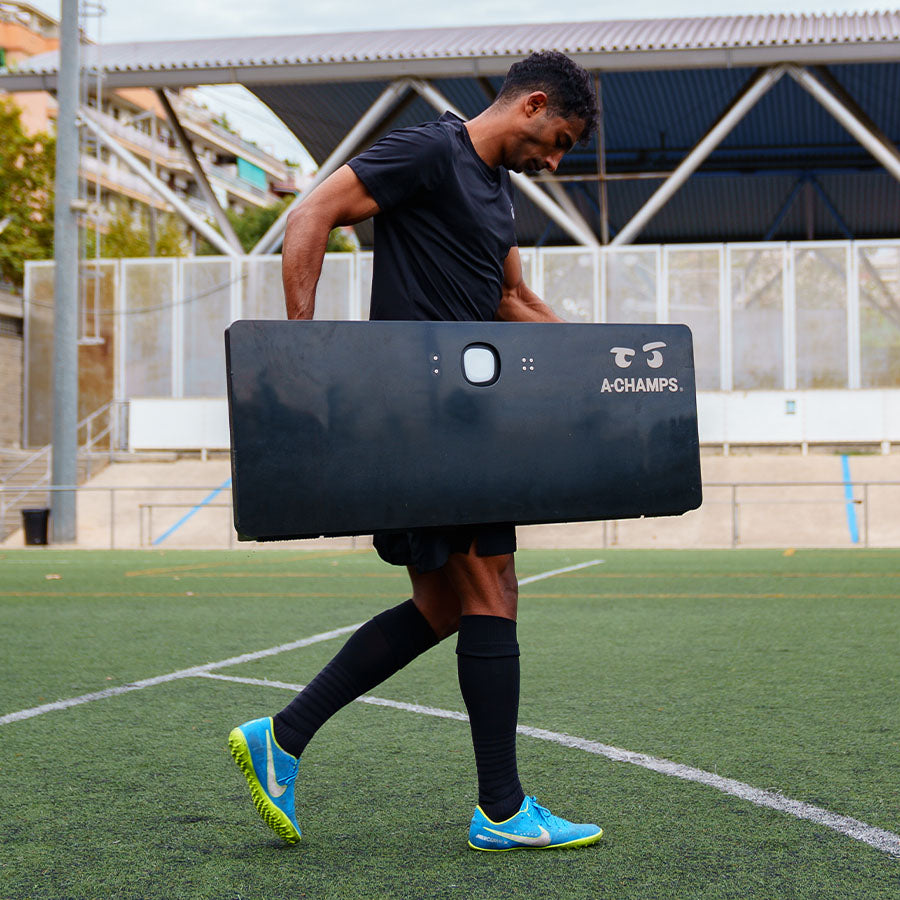 01. SET-UP YOUR ROX & REBOUNDER
Easily place the RebounderGo legs, lock the ROX and position the rebounder facing up or down.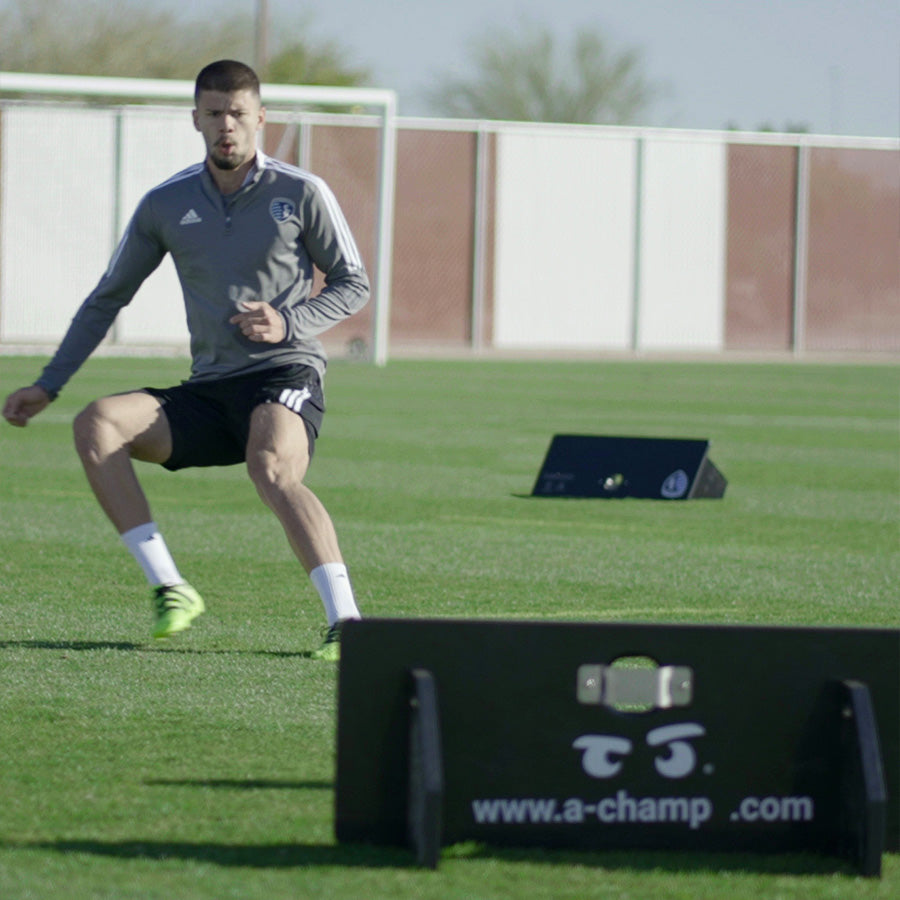 02. TRAIN
Select your soccer training lights exercice with video soccer drills and open programs, all based on a proprietary training methodology.
03. ANALYZE YOUR DATA​
Objective data to measure and track your performance and compete with the world.
"To succeed in modern, fast soccer, strong cognitive, coordinative and visual skills are required. ROX offers a unique training solution to optimize those skills and is now an integral part of our training."
"ROX from A-Champs, it's a device that has helped me a lot on my performance, coordination, reaction power, agility and other benefits that ROX brings. Thank you A-Champs team for the support, I'm very grateful. I'm sure ROX will continue helping me to thrive."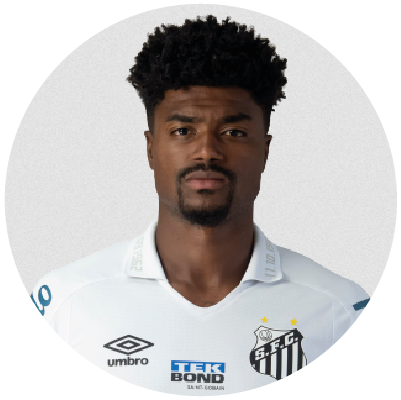 "My ROXPro was an invaluable addition to my offseason training. As a center back, it is so important to keep your head on a swivel to read the game and help direct your teammates. And in modern soccer, reaction speed and quickness of thought has never been more important. I can't wait to try all of the different drills with the ROXPro app to take my game to the next level"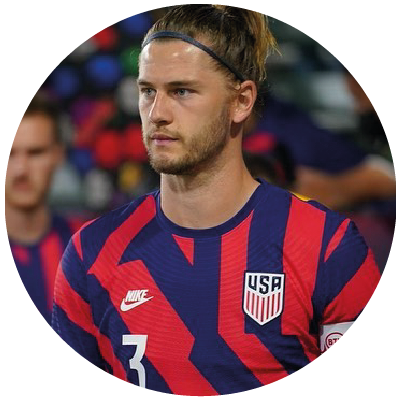 "With this cutting-edge technology, we are better positioned to maximize individual player development as well as the overall potential of our team"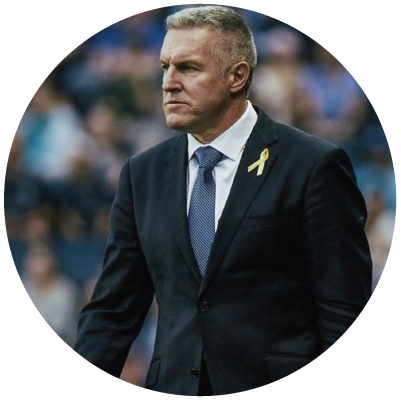 SHOP THE SOCCER REACTION LIGHTS SYSTEM