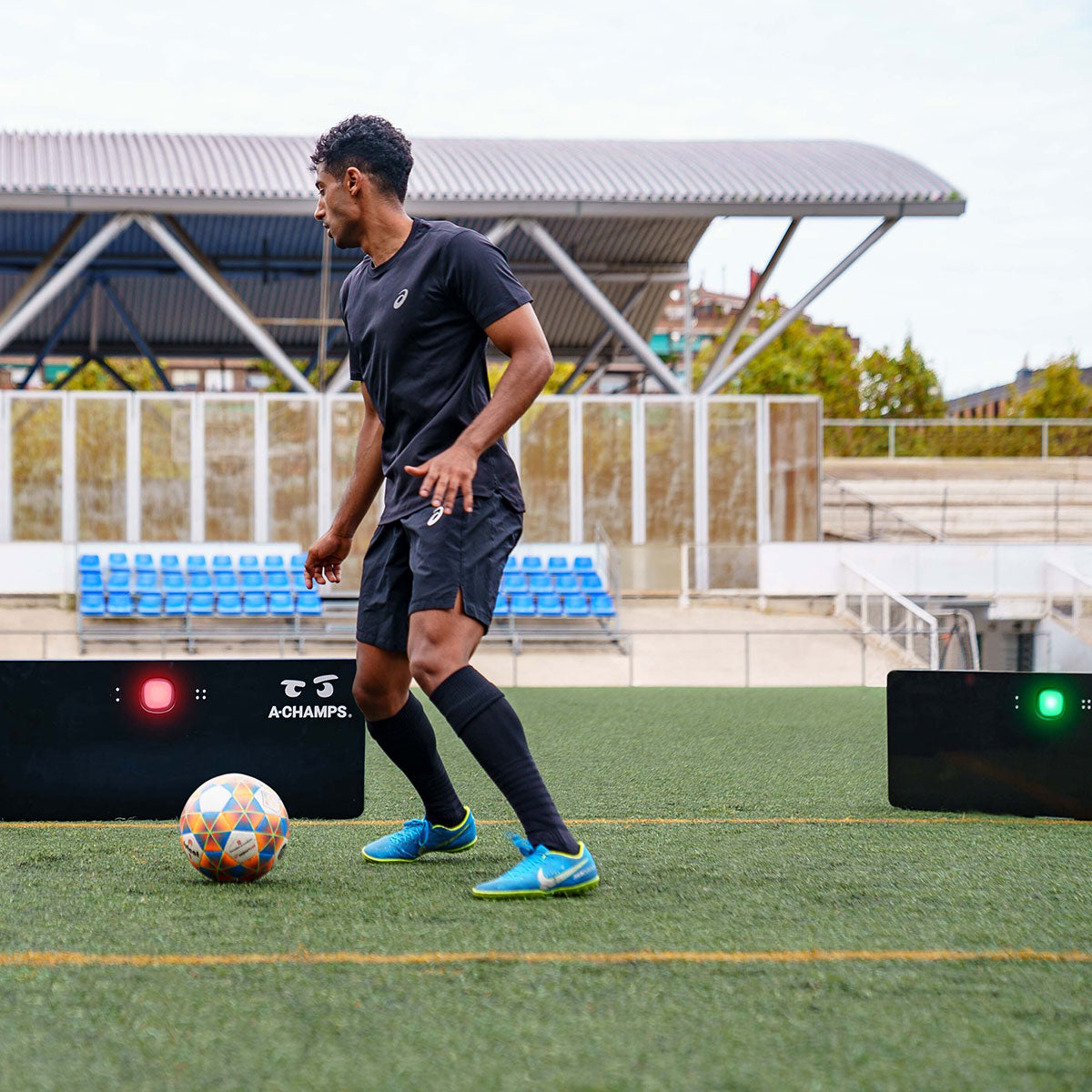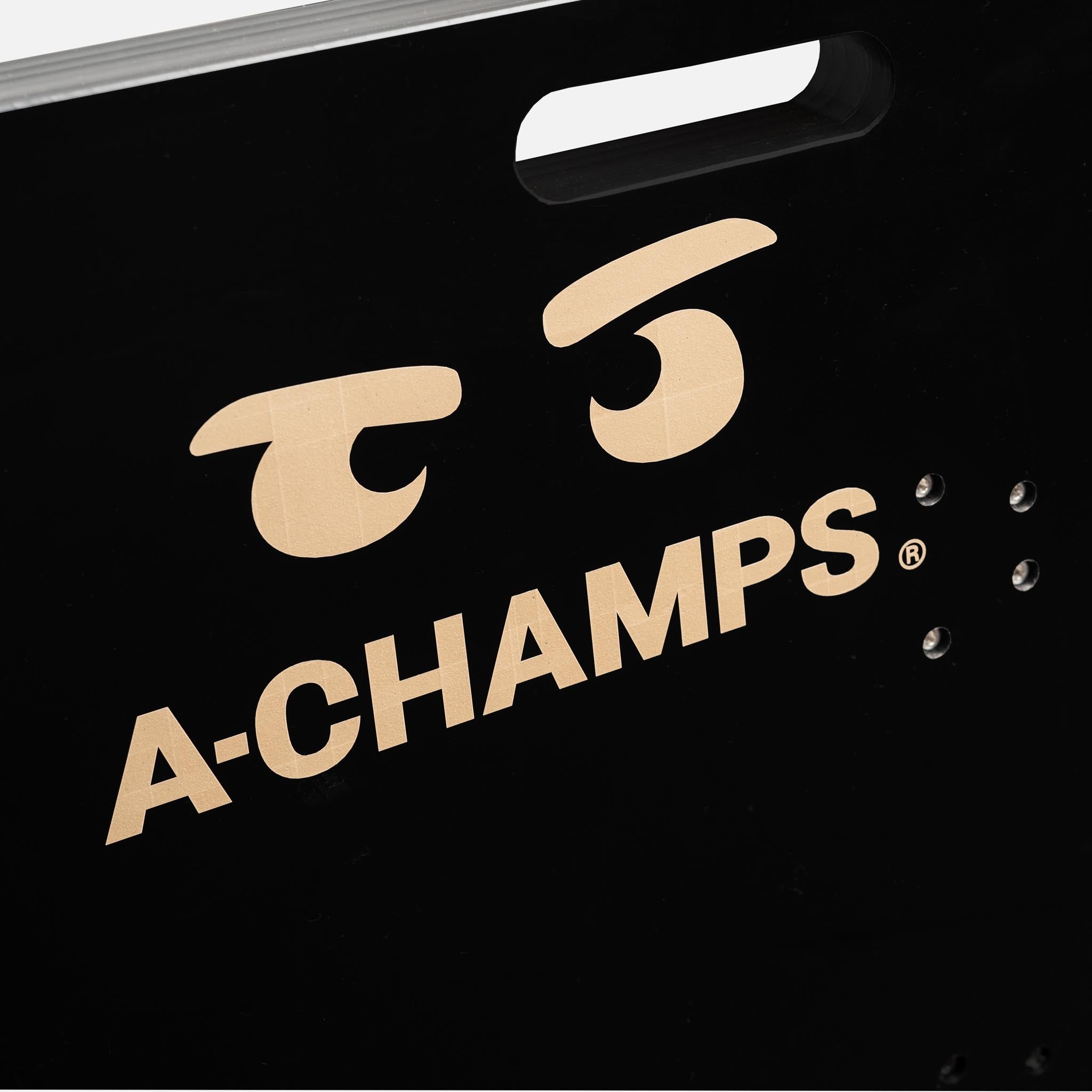 ---
INTERACTIVE SOCCER REBOUNDER WALL TRAINING
ACHIEVE UP TO 800 REPETITIONS PER HOUR AND 4 x MORE SOCCER-SPECIFIC ACTIONS COMPARED TO TRADITIONAL TRAINING WITH A SOCCER REBOUNDER BOARD
Naturally trains your scanning
Game-realistic rebound effect
Weatherproof
Easy to set up and carry
Compatible with ROX & ROXPro models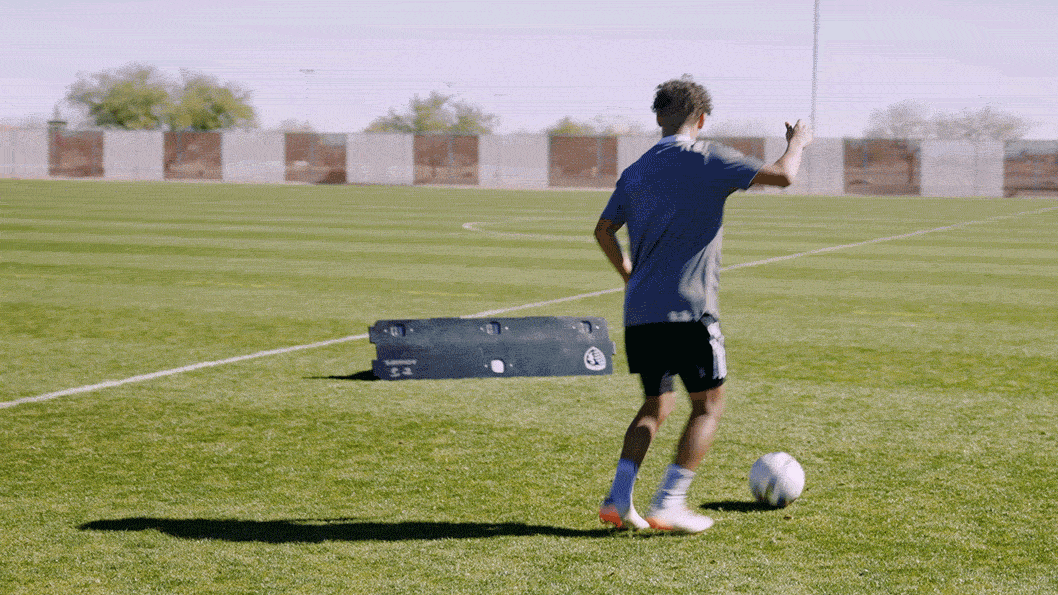 AIR REBOUNDING
Passes for optimal ball control out of the air
HOW A SOCCER REBOUNDER WORKS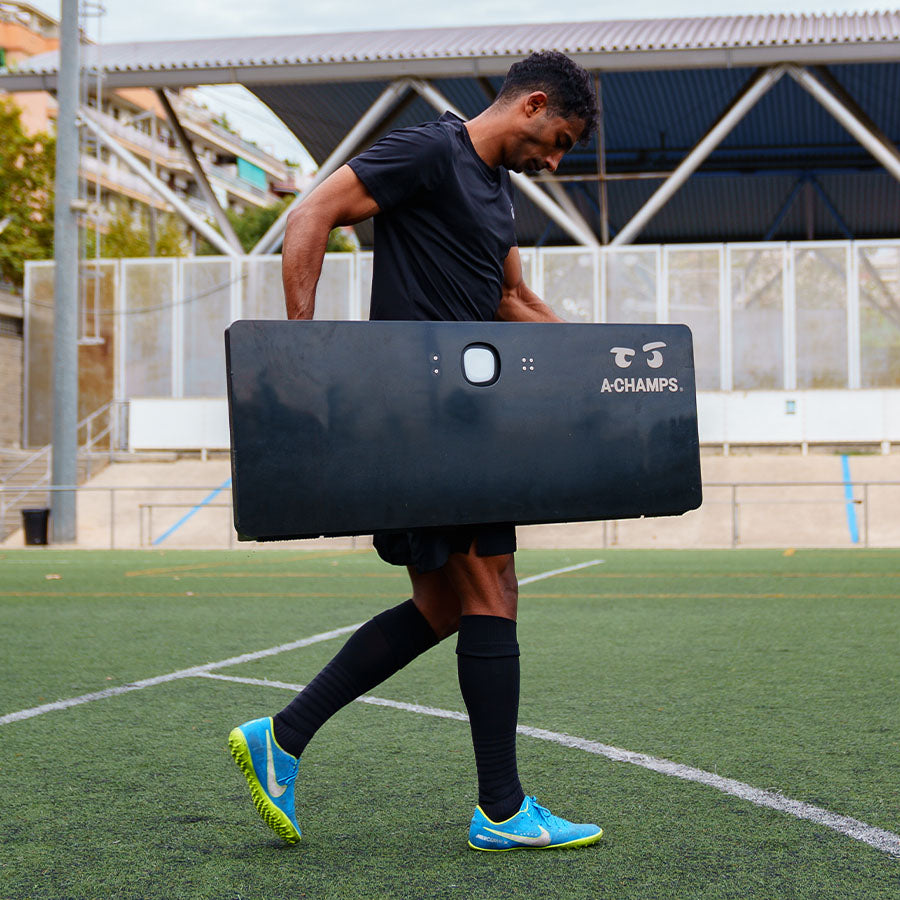 HAVE YOUR SOCCER REBOUNDER SET
Easily open the RebounderGo legs, lock the ROX and position the soccer rebounder wall facing up or down depending on the exercise.
SELECT EXERCISE
App with video Soccer drills and open programs, all based on a proprietary training methodology.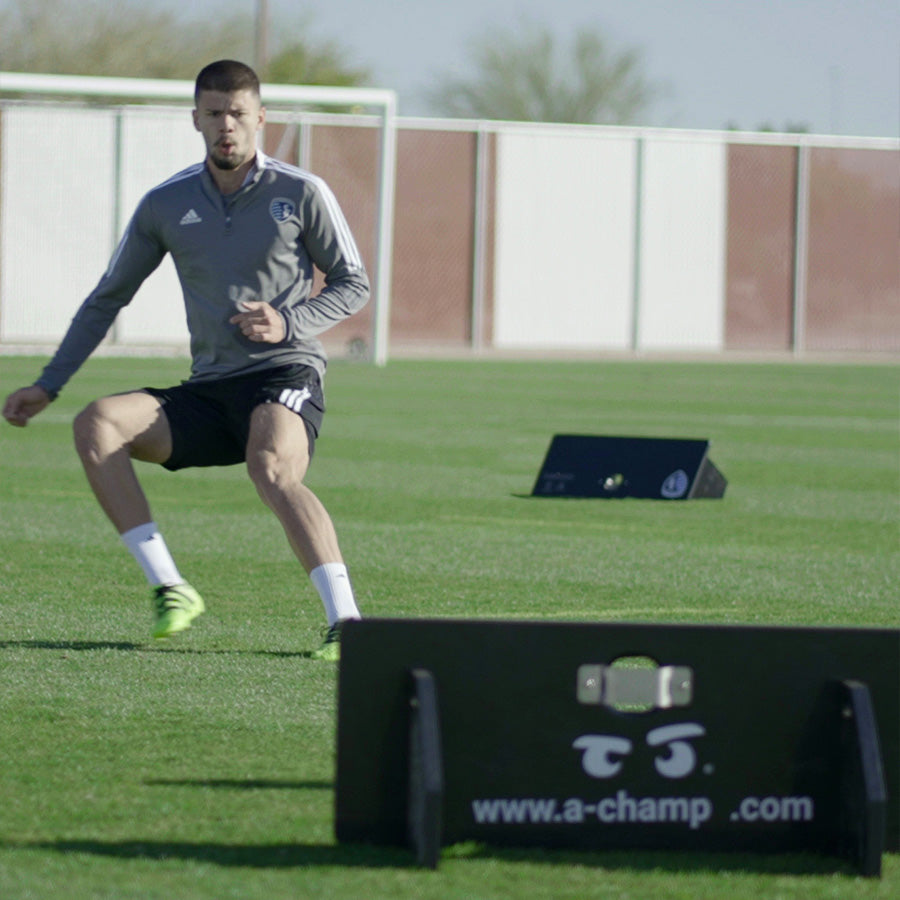 TRAIN
Light and sound external simulation for you to develop your capacity to perceive, process, and react in real game scenarios. Train your precision and improve your technique and game vision with a soccer rebounder wall.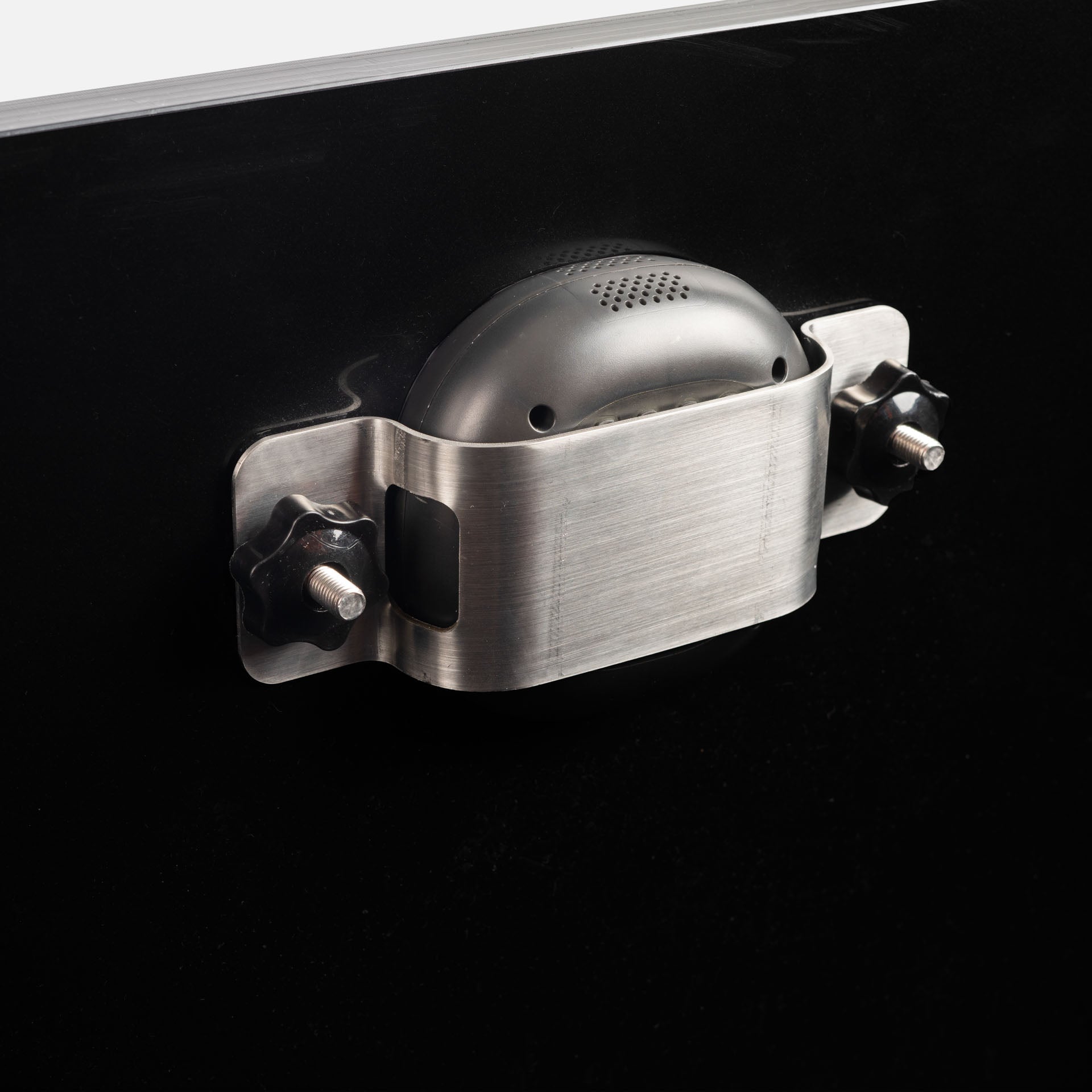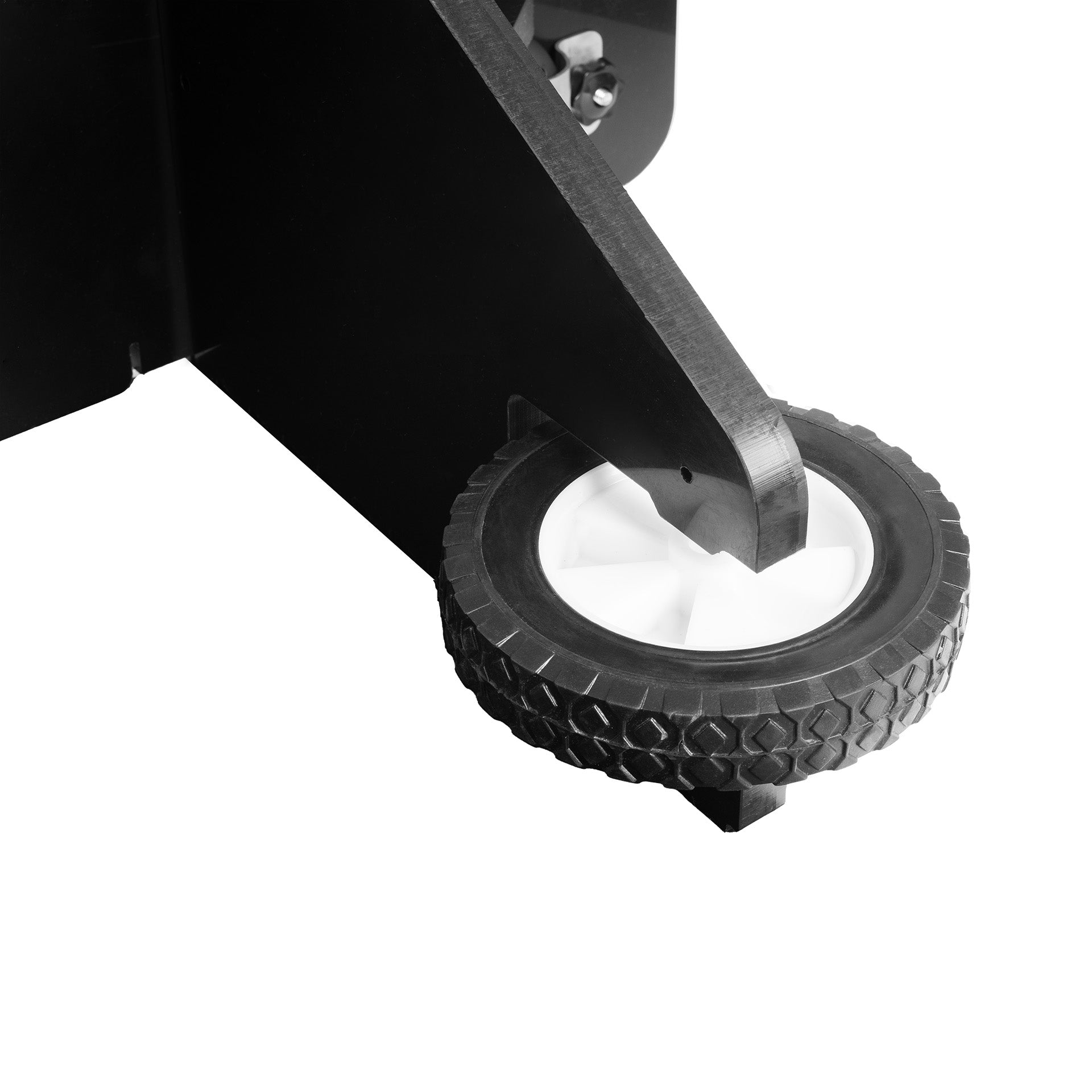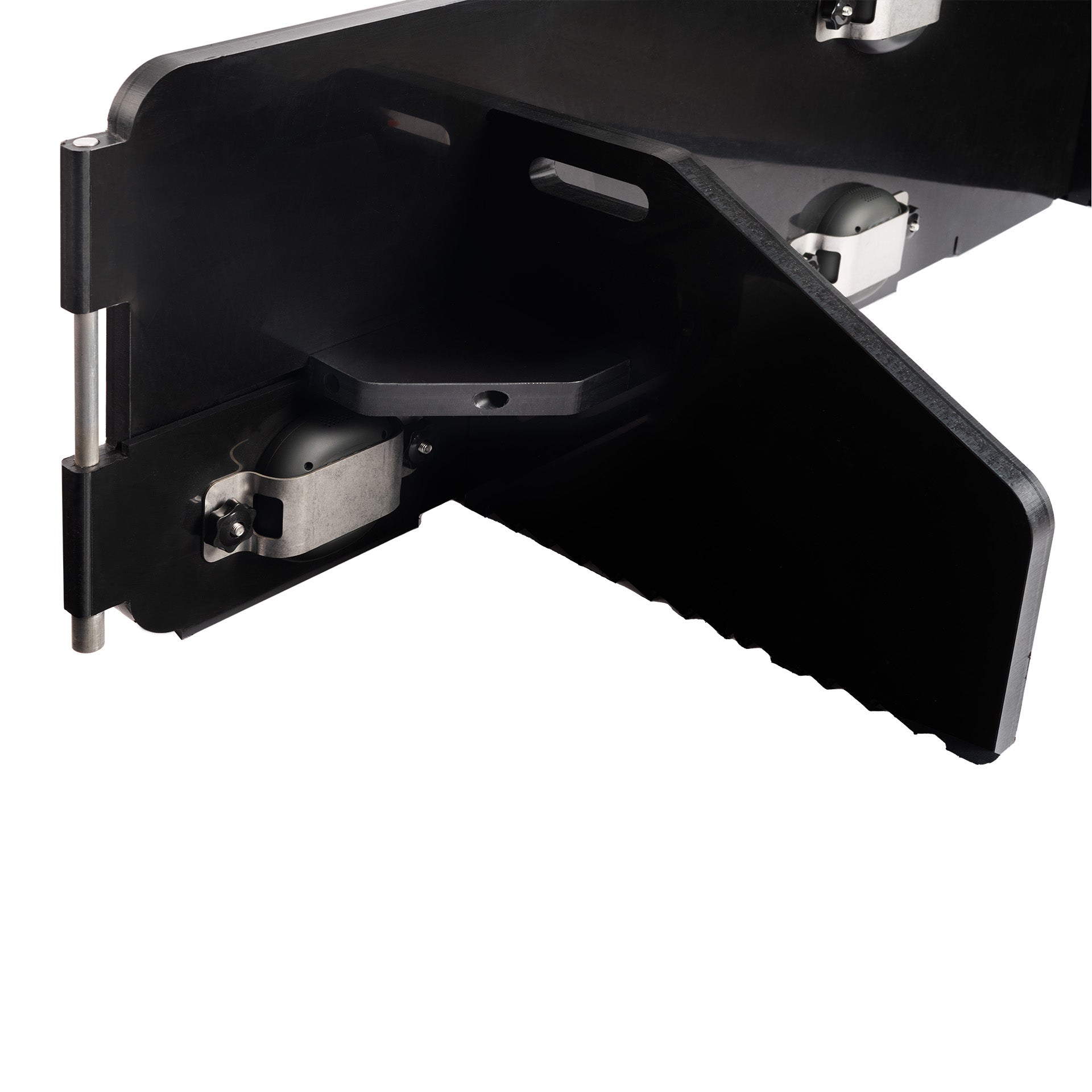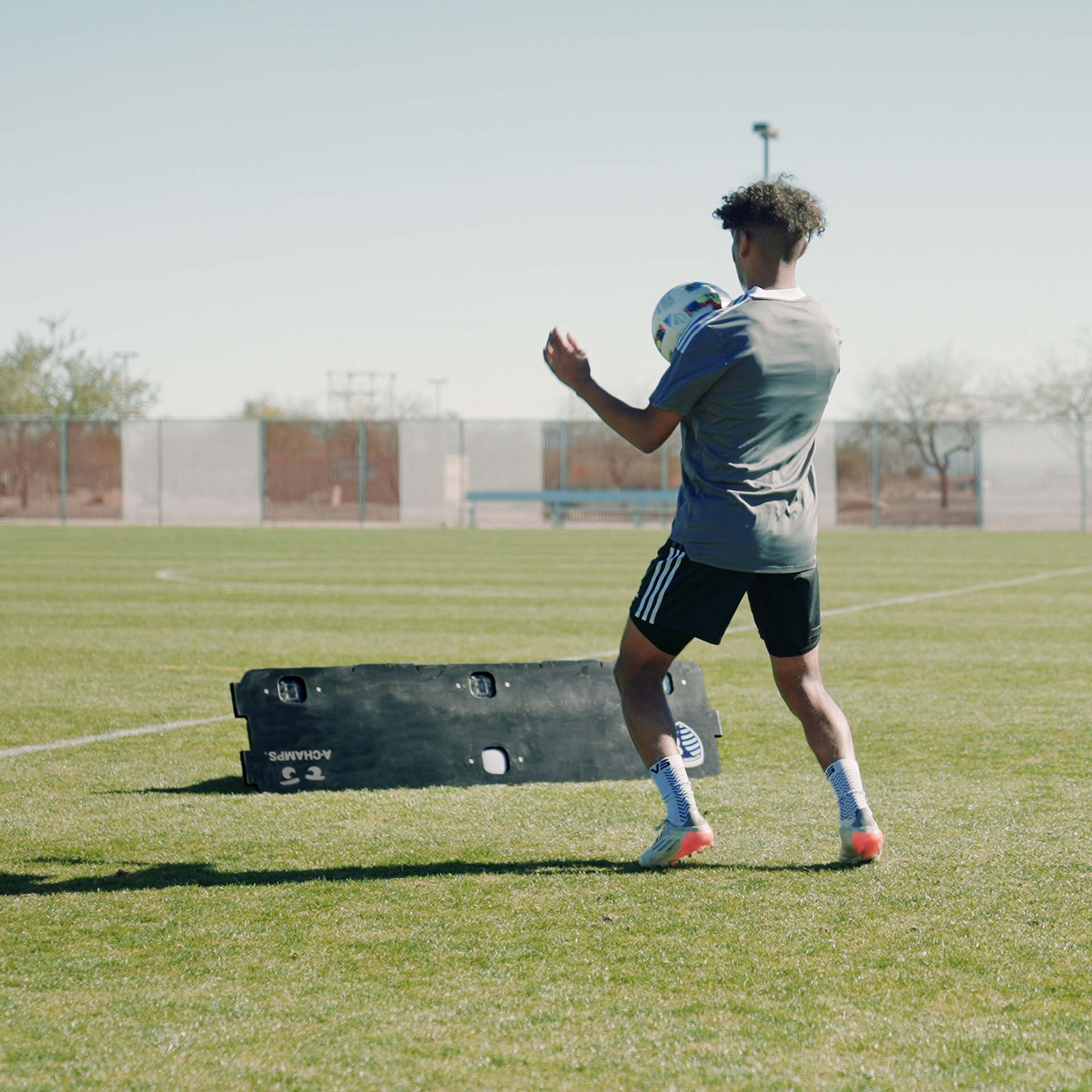 ---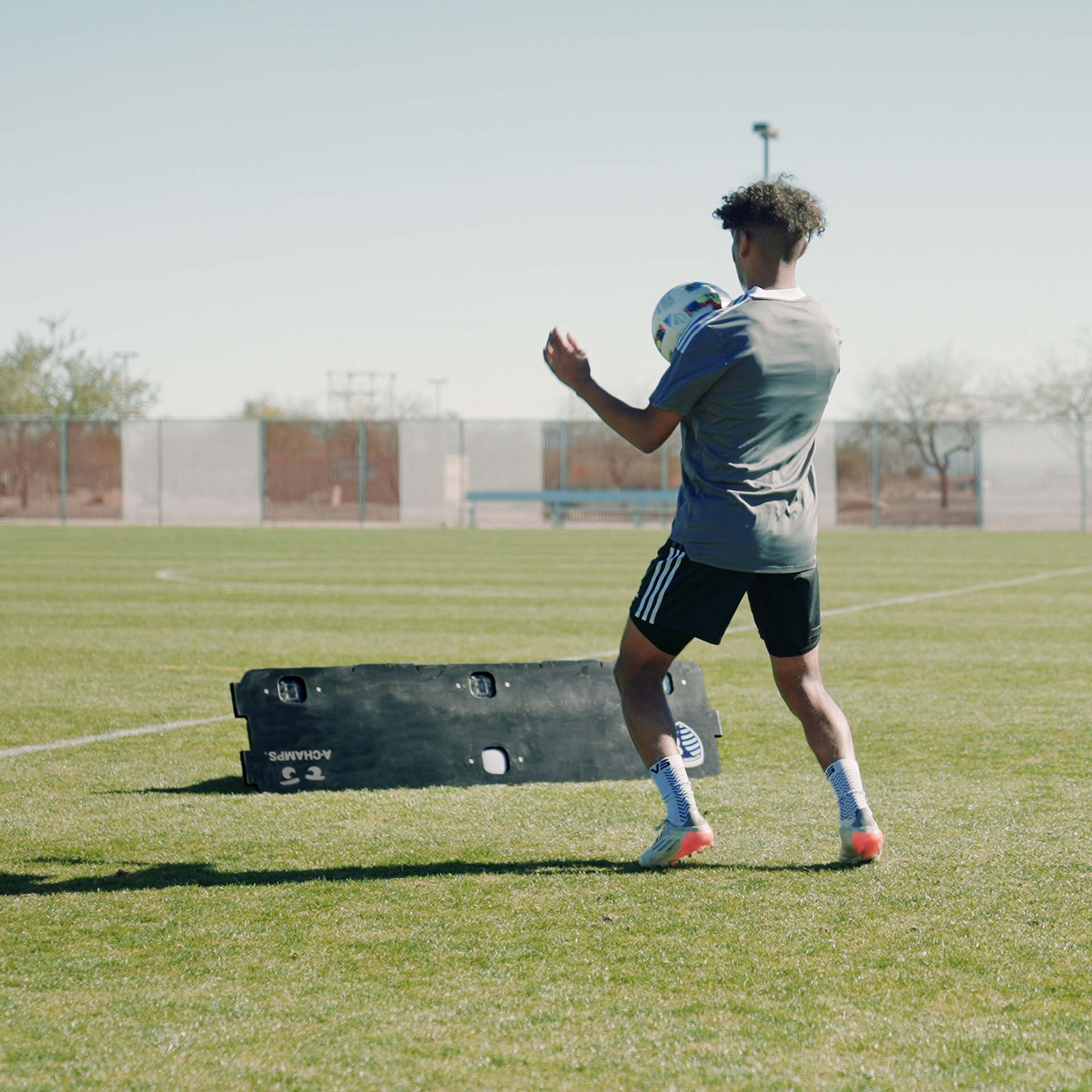 Why choose a soccer rebounder wall
If you are training to improve your soccer skills, you know how important cognitive skills, such as reaction time or eye-foot coordination are. It is vital to build a training routine that helps you work on the real challenges with which this sport defies us, and for that, nothing is better than a soccer rebounder board. 
A rebounder wall is a specialized piece of soccer equipment, specially designed to maximize the efficiency of any training session, whether it's just one player o a small group of them.
As you can see, a soccer rebounder board is a very useful tool in any soccer training session, since it helps both field players and goalkeepers to improve their specific skills to build a stronger and more efficient team. 
What you should look for on a rebounder
When buying a soccer rebounder, there are a few things you should definitely be looking for.
Each training has its own specific needs, and therefore we need to keep them all in mind when making a sizing decision.  At A-Champs we have 2 different sizes of our rebounder, the RebounderGo and the RebounderPro, to make sure that, whatever the situation, you will be able to train in the best, most effective way.
A simple, yet basic feature to look for on a soccer rebounder. It is vital to guarantee sure that this training aid won't stop working or spoil because of the rain or the wet field.
A rebounder is a training tool, and as such, it needs to be easy to carry and set up wherever you are training at that time. It has to be as flexible and adaptable as you are in the field.
A tool is only useful if you know how to use it. That is why, you must take time to consider what you want to achieve training with a soccer rebounder. That is why our rebounders offer both air and ground rebounding so that you can train in whatever way you like. Also, by downloading our free app you will get access to countless exercises to perform with your rebounder and take your skills to the highest level.
Soccer rebounder and reaction training lights: a winning combo
Have you ever heard of randomized external stimulation for soccer training?
This new training method is based upon the knowledge that reaction time is key to percieving what is happening around you, understanding it and reacting to it as fast as possible.  
It is based on random patterns of lights, sounds and vibrations you have to react to as fast as possible. In this way, we improve our brain and body coordination, achieving a faster reaction to the stimuli. 
Why is this important?
 Because training like this will help us improve skills such as:
— Acoustic and visual perception
— Decision making
— Focus
— Reaction speed
— Eye-hand and eye-foot coordination
— Spatial awareness
— Agility
— Learning
— Memory
All of these skills combined will improve our performance in a very efficient way. 
Now, what better way could there be to become a pro soccer player than combining reaction light training with a rebounder? We are positive that there is non. And that's why we have developed our RebounderGo bundle, with which you will be able to train harder and smarter without noticing.